Cuba Art: Untitled Goes for $7,000 Dollars
By Ernesto Perez Castillo (Progreso Semanal)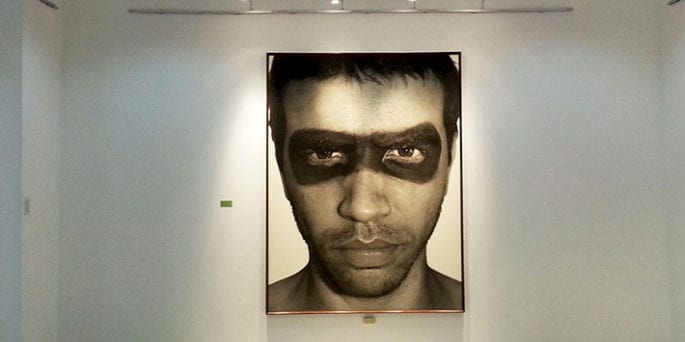 HAVANA TIMES – Cuban avant-garde art, and whatever resembles this, is experiencing a new moment of glory. Not only has artistic creation become more diverse, but production has multiplied thousand-fold, by the many thousands that collectors, and those who appear to be collectors, are paying for it. They arrive in Cuba by the thousands wanting to buy everything they can, without giving it too much thought.
Sometimes, they even buy from catalogues; they pay for a piece of art that they've only seen a small image of among so many others on a PDF file, and without knowing the author. The artist is sometimes completely removed from the moment of purchase and only finds out through a late night call, and in between drinks with his friends, he/she will negotiate the price needed to seal the deal and, especially, the various percentages that will be taken off before the money reaches their hands, to then hang up the phone and ask for a couple more rounds for him and his friends.
And this isn't a bad thing, so much money circulating is never too much, but – oh, the buts! – all of this money, as we know, always has a flip side. And the other side of the coin of having so much entering is simply that so much art is leaving the country.
A whole generation of artists who have barely passed through national galleries once or twice, who we will only have news of if we examine the Cultural Assets archives (Fondos de bienes culturales), where their export licenses will amass. These have come straight out of art school classrooms and their work has gone directly into private collections abroad. Some institution, some museum in New York, in Helsinki, in Hong Kong, are exhibiting their works, which nobody has ever seen in Havana.
Canvasses, still almost wet, pass from hand to hand and go through airport customs until they are never seen again. The history of art at this point of time and the artistic reflection of Cuban contemporary life, as well as national artists' way of thinking and creating, will have to be reconstructed or reinvented, carrying out an inventory of the thousands of pieces of this great jigsaw of current Cuban art, which are being lost and spread across the four corners of the globe, far and wide.
Cuban art: where is it going?
While it is true that this point in time is more than attractive and that's why artists are no longer leaving but planting their roots instead – one or two have even heard the buzz from this side of the Atlantic and have returned with their suitcases half made in haste, afraid of missing this train – but their work is quickly leaving in the opposite direction, it doesn't matter where to, anywhere, always far away, very far away from national borders.
It's such a dizzying and recent phenomenon that many works of art that are leaving the country don't even have a title, as if there wasn't any time to lose thinking about every last detail, but there's always a price tag, that's never missing. Prices have been calculated way in advance and furthermore, exclusively in dollars and euros, with practice and innocent spontaneity.
This profuse hemorrhage that seems unstoppable, which is filling pockets and emptying everything else, is currently being defined clinically as a cautious prognosis. It won't be reversed in the short or medium term and there's no point in crying over spilled oilpaints: the eyes that saw you leave, will never enjoy you again.
We'll have to wait and see what happens in the long-run. And if we're going to dream, we might as well dream big: the day will come, if we are patient and believe, when this Cuban professional who leaves work tired – giving classes at the university, is a brain surgeon, filmmaker, industrial engineer, agronomist, lawyer, militaryperson – will take a collective taxi, instead of waiting for the bus to go home, and go to an exhibition and there will be a canvas hanging that s/he will want to buy after giving it some long hard thought: s/he will cancel their holidays in Cayo Largo as a result, but it would have been well worth it.
Dreaming doesn't hurt, but the art slipping through our fingers, without us even being miffed about it, that's really going to hurt us.