By Aurelio Pedroso  (Progreso Semanal)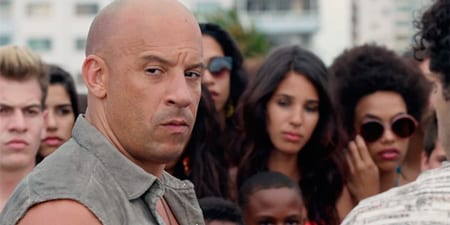 HAVANA TIMES — The 8th sequel of the blockbuster The Fast and the Furious is already in the homes of many Cubans thanks to great "know-how" which, relying on new technologies plus a great amount of cunning and other tricks, has allowed anyone who has a USB drive – who doesn't have one of these in Cuba? – to see the movie in the comfort of their own homes while it makes its world premiere.
Those of us who experienced (and suffered) our main avenues being closed off for weeks and still ask ourselves what route the large sums of money the producers of this movie paid to national institutions took, which was also fast and furious, had no other choice but to see the movie.
And I have to admit that anybody who has some kind of respect for the aptly named "seventh art", would get up out of their chairs 10 minutes into the film annoyed, asking themselves, over and over again, how it was possible for a film of this kind to have become the biggest hit in the history of cinema after raking in 532.5 million USD just in the beginning.
The BBC has listed five reasons to support the movie's great success at the box office. First and foremost, part of it was shot in a still trendy place, Cuba. Then, the landscapes, soundtrack, Cuban music (Pitbull too) and other factors, as well as giving viewers picturesque scenes in Tokyo, Tenerife, Iceland, a favela in Rio de Janeiro and a luxurious building in Abu Dhabi.
After all, we have to give in this one time and sit in front of the TV with reckless courage. Something will remain clearer to us, which in spite of all the buts, is the fact that our beautiful city, as well as the island's landscapes, continue to capture people's imaginations, even for a theater performance with a low budget, low roof and inside four walls…