Cuba: The Persistence of Institutional Racism
Esteban Morales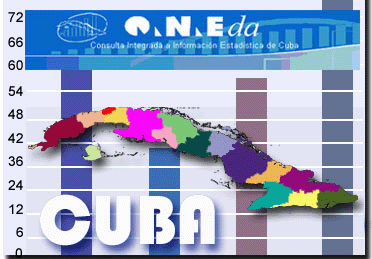 HAVANA TIMES — While it is true that racism, as a conscious, institutional policy does not exist in Cuba, this does not mean we have done away with institutional racism as such.
Who is responsible for the fact that the issue of color isn't mentioned in Cuban schools, that race isn't a subject of study or research in any University syllabus, or that these questions aren't sufficiently addressed by the media? Without a doubt, the Ministry of Education, Cuban television and the official press are responsible.
Who is responsible for the fact our national statistics do not offer the information needed to conduct a thorough study of the racial issue in Cuba, or for the fact our socio-economic statistics make no mention of skin color? Without a doubt, the National Statistics Bureau (ONE) is responsible.
So, has institutional racism truly disappeared? Apparently not, or, at the very least, it has disappeared only relatively, for our State institutions still do not offer us the results we would expect from them were they actually designed to combat racism, showing many deficiencies in terms of the mechanisms that could help us eradicate this phenomenon.
If these mechanisms were improved, we would be in a much better position to combat racism and racial discrimination, which still exist in our society. These phenomena aren't entirely inherited from the past; they are also the result of flawed social systems that contribute to their reproduction.
These flaws we continue to perpetuate stem, to a considerable extent, from the flawed mechanisms of different State institutions.
We could say, thus, we have not totally eliminated so-called institutional racism in Cuba, and that this form of racism often finds refuge in the lack of political will shown by some State institutions that, far from helping eradicate the phenomenon, contribute to its survival.
It will be impossible to win the battle against stereotypes, racism and racial discrimination if our educational institutions, our media, our scientific and statistics organizations do not join forces. Without these four institutional pillars, we will not come out victorious of this great struggle we have undertaken.