Cuba: The Tempo of Censorship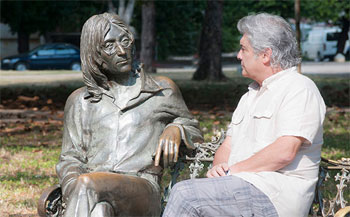 HAVANA TIMES — John looks at me as if wondering how many times people will have to trip over the same stone in order to learn.
As for me, I think that maybe in 50 years another statue will appear along with that of Lennon's, but honoring some famous reggaeton singer.
Yet we'll have to wait, because today we're returning to the mindset of 60s, when it was thought that people could be told what music they could listen to.
The Knights Templar are preparing for their new crusade for morality and decency in music.
"It has now been decided: No more vulgar tunes will be aired, no more banal songs, no more offensive lyrics, and no videos that either threaten or denigrate the image of women, whether Cuban or not," said the president of the Institute of Cuban Radio and Television.
But the question that remains: Who will decide what is rude, banal or offensive? Clearly it would be unwise to leave this in the hands of Cuban television, the same ones who for decades refused to broadcast Strawberry and Chocolate, one of the best Cuban films of all time.
It's likely that they would ban a film considering that the life of a gay Cuban, for example, is more vulgar, banal and offensive than the violent American crap that's shown every Saturday night to "educate" the next generation of Cubans.
Those who now decide what can and cannot be heard are the same ones who vetoed the latest video by Buena Fe in which two girls are shown kissing each other on the lips. Surely their particular moral principles led them to believe that this scene "denigrates the image of women."
This is the same television network that went to war against Nueva Trova music when Silvio Rodriguez, Pablo Milanes and Sarah Rodriguez were teenage rebels who refused to jump through their hoops because they wanted to create and play their own music, dress as they pleased and show who they really were.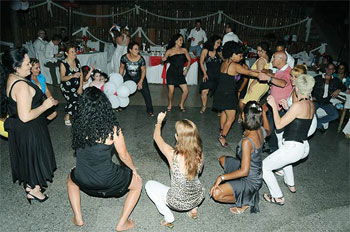 At the core, what's really being debated isn't whether some songs are vulgar, but who can claim the right to say "it has now been decided," as if delivering some divine message that needs no prior consultation with the rest of society, even though it's something that concerns all Cubans.
But this is even more serious because they could also self-proclaim themselves as the court of good tastes, charging themselves with drawing the lines and judging each lyric of each song — domestic or foreign — to be played on radio and television stations across the country.
The matter wouldn't be so dangerous if these were Cubans musicians and poets making the decisions. However, I doubt that any such artist would accept the role of a censor and therefore end up being the same as always: Jacobins in their ideological "kingdom."
We all know that the officialdom is allergic to the LGBT community, but what else bothers them? Bad words that they consider rude? Will they ban Roque Dalton's "Poema de amor" being put to music because he says "guanaco sons of bitches"?
It's impossible to monitor all of the stations and channels across the country. So I imagine they'll come up with a blacklist – this time not for political reasons but from "moral principles," to which young people will respond by getting their music elsewhere, whether from the internet or satellite dishes.
It's going to be like in '60s, when people used to huddle together to listen to music from the BBC or US radio stations and when they clandestinely passed around rock-and-roll records that the son of some foreign leader brought in from abroad. This war is going to be as useless as the one back then.
In the end, no prohibition can prevent the influence of those rhythms on Cuban music, just like no one was able to prevent the emergence of a generation of rock-and-rollers who decades later mocked the censors by erecting a statue of John Lennon in a Havana park.
—–
(*) An authorized HT translation of the original published in Spanish by BBC Mundo.