Cuba: The Way We Were, The Way We Are
By Xiomara Reinoso Gomez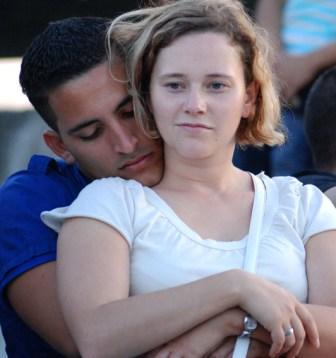 HAVANA TIMES — More than thirty years ago, I was married to a man. We lived together for a year and then split up. I liked him, but that wasn't enough for us to go on. I needed to love someone, to love them deeply, to be able to live with them.
He was a member of the Cuban Communist Party and never spoke of religion. If someone brought up the issue, he became withdrawn or left the conversation. I found that funny and even encouraged people who wanted to talk about the issue, just to see the look on his face.
I've never belonged to any religious congregation, even though I've always believed in god (in my own way). I believe we carry god within us and have no need to look for Him in any church. What's more, I hate having anything imposed on me.
Let's get back to the present. A friend we have in common ran into him and gave him my number. He phoned me and we agreed to meet.
It was quite exciting to see him again after so many years. He made me remember our youth and the good times we had together. Life, however, has a habit of catching you by surprise. I was shocked to learn that he is now a pastor at a Baptist church. When the shock wore off, I asked him: "Have you always believed in god?"
He said he always had but, as a Party member, he had to keep that a secret, because members of the Party could not be religious then. Since things have changed, he could now yell it from the rooftops.
"So, you denied the Lord like Peter denied Jesus," I said to him. "The only difference is that he denied him only three times, and you did so your entire life, even to me, your wife." He lowered his head in shame and didn't reply.
I felt sorry for him and didn't mention the matter again, because it wasn't my intention to hurt him. But I thought to myself: "How can a person be manipulated to such an extent they can deny what they think or feel just to please others?"
He gave me his number, in case I ever consider starting anything with him again, but I won't be calling him. I finally understood I never did love him, that I don't like puppets.