Cubans Comment on Car Prices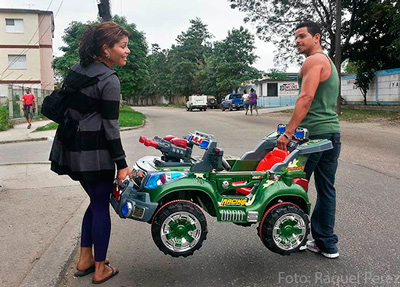 HAVANA TIMES — "Car prices have brought about what Yoani Sanchez, Guillermo Fariñas, the Ladies in White, Kennedy, Johnson, Nixon, Regan and the Bushes were unable to accomplish," Cuban journalist Javier Ortiz wrote in his blog.
He added that "the price of the Peugeot 508 has led to a unanimous consensus" that could prove useful to those who "seek ways to bring the revolution down." No doubt, as Ortiz points out, never before had a reform met with so much condemnation.
It is the one case in which having maintained a restriction would have spelled a less significant political cost. With all its shortcomings, the "letter" system at least offered tens of thousands of Cuban professionals who worked in brigades abroad the hope of purchasing a vehicle at affordable prices.
"They apply market prices, but only when it's convenient for them. If we're going to follow the market for cars, we should also do it for salaries, and later multiply them by the same factor of 8," a renowned Cuban economist said to me.
Art curator Abelardo Mena suggests we work towards a society "where solidarity and social justice prevail, but where consumption is permitted – the kind of consumption we've been denied over decades of a messianic monasticism." He insists that "underdevelopment and scarcity, not abundance, are responsible for vulgar consumerism and the phenomenon of the nouveaux riches."
The Cubans Who Lost Their Letters
While it is true that the bulk of the population doesn't care whether cars cost ten thousand or a million dollars (because they wouldn't be able to afford them either way), the measure does affect tens of thousands of Cuban medical doctors, intellectuals, diplomats, artists and journalists.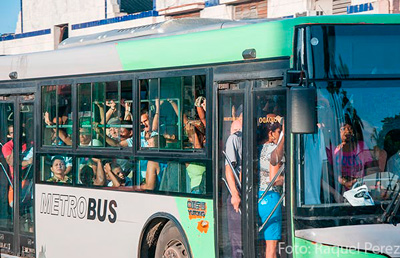 On Facebook, Lourdes Llera asks herself what will become of "all Cubans who, with integrity and through great personal sacrifices, managed to obtain a letter authorizing them to purchase a car", cars which, in their majority, "didn't cost more than 5,000 CUC (US $ 5,500)."
Duviesky Turiño Gomez left a comment in Cubadebate, saying that, now, "those of us who are working in an internationalist mission will need 4 or 5 continuous missions to be able to buy a second-hand car."
On various social networks, a State journalist published calculations that estimate that, to purchase a car, a person would need to save 5,790 full salaries in the course of 482 years, concluding that "they went off the deep end with these prices – we're going to be the world's laughing stock."
Those who passed this new law could well have made an exception for these Cubans, assigning the automobiles retired by rental agencies to them at the prices they had before January 3, 2014.
The Cubans Who Hand Out the Letters
A few months ago, art critic Jorge Gomez pointed out that those who make it difficult for Cubans to buy cars are "bureaucrats" that already own a vehicle. He's wrong. Many a time, they actually have two cars – their work car and personal vehicles.
A doctor, angered over these developments, tells me that those who deny him the possibility of buying a car use State vehicles to go to the beach, take their kids to school or go shopping – practices that, in countries like El Salvador, citizens can denounce and the law punishes.

The main argument in defense of the measure is that the government will promote public transportation. A Cuban intellectual replies that the argument would be valid "if those who approved those prices were willing to give up their cars and to start catching the bus like the rest of us."
To avoid speculation, the government could publish the number of State vehicles used by politicians and officials, the amount of fuel they consume and how much money is spent in spare because, for, when all is said and done, those bills are paid by the work of Cuban citizens.
Cuban Alchemists
It comes as no surprise that reader comments left on Cuba's official web-site, Cubadebate, are almost all critical of car prices. What's curious is that the site's administrators published comments such as "long live the black market!" or "not even my great grandchildren will be able to own a car."
There's even a comment by an Internet user which reads: "I'm interested in buying the horse that kicked the guy who set the car prices in the head." Another user mocks the new measures, saying that "with those prices, they'll be able to build the Havana Subway in less than a year!"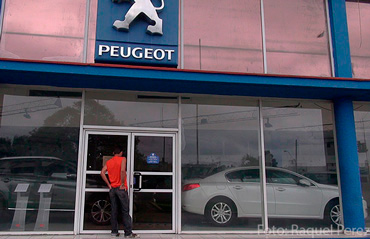 The fact of the matter is that many Cubans doubt the creation of the public transportation fund will fix things, not after the country was unable to put together a minimally efficient bus system with millions in Soviet aid and French consultancy.
In any event, they still have an opportunity to demonstrate that things will be different this time around. On Friday, a 2010 Hyundai (which costs roughly US $15,000 in the United States) was sold at the equivalent of US $120,000. With that money, they could, in theory, import a brand new bus. It remains to be seen if they'll let us know when it arrives and where it will operate.
Now, the main challenge facing Cuba's Ministry of Transportation is akin to a work of alchemy: purchasing vehicles abroad using Cuban Convertible Pesos, a currency which, despite its name, is not convertible outside of Cuba.
—–
(*) Visit Fernando Ravsberg's blog (in Spanish).