Cuba's Return to Russian Aid and the Lingering US Embargo
By Robert E Holland*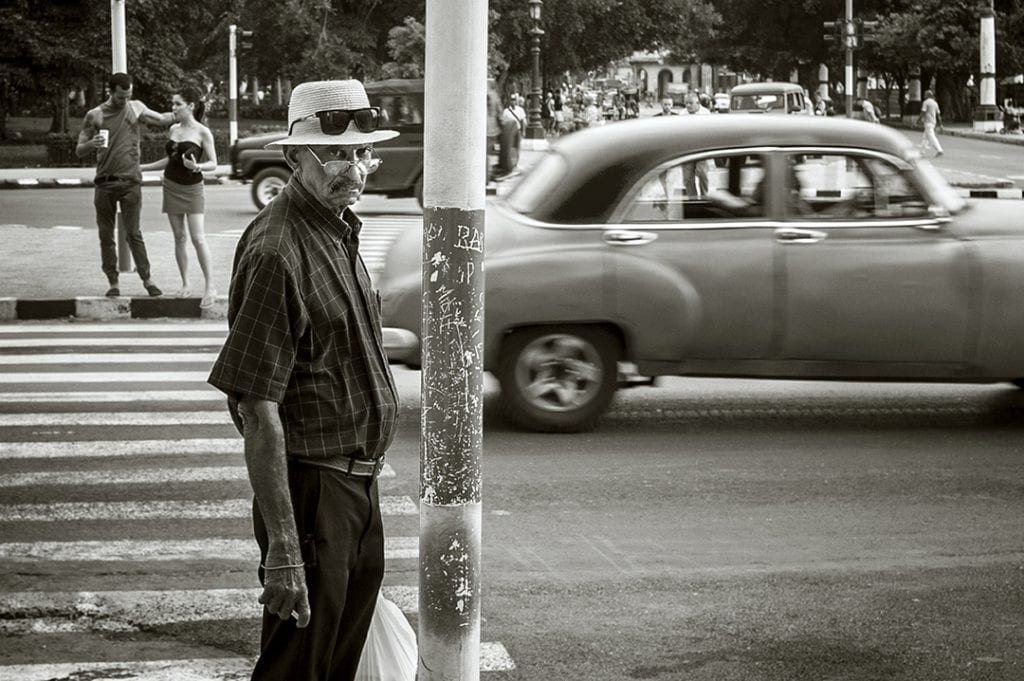 HAVANA TIMES – In a move to balance power in the Western hemisphere Russian President Vladimir Putin and Cuban President Miguel Diaz-Canel denounced U.S. "interference into domestic affairs of sovereign nations." In an effort to secure what Diaz-Canel, who replaced President Raul Castro in April invited Putin to visit Cuba next year calling the ties between the two nations "brotherly."
The Cold War sent billions of Soviet Union dollars to support both militarily and economically to the island. With the collapse of the Soviet Union in 1991, Russia withdrew its economic aid to Cuba. Now, Leopoldo Cintra Frias, Cuba's defense minister, is set to visit Moscow in the coming months.
In 2014, President Barack Obama lifted some of the travel restrictions on U.S. citizens visiting Cuba. I took the opportunity to visit the island and make both friends and professional connections as the horizon began to brighten for free markets and free people.
I discovered Cuba to be an "uber nation" or a "AirBnB nation" where the entrepreneurial spirit thrived – regardless of government red tape and arcane bureaucratic rules applied. People sold every space they had from space in the car to passengers looking for rides (think Uber and Lyft) to extra rooms and clothing purchased overseas.
So, why the change in direction with Diaz-Canel. Sergei Storchak, Russia's finance minister has just recently signaled a 38 million Euro ($43 million in U.S. Dollars) loan to assist with what's being called, "modernization efforts" of the military, infrastructure associated with the military and upgrade of power plants.
Let me repeat that – a loan of 43 million dollars. Nonsense. This would be running hard backwards. Our Intelligence community has informed U.S. officials that U.S.-Russia relations are at a post-Cold War low after the 2014 annexation by Russia of the Ukraine's Crimean Peninsula. This move created the pivot to Havana by Moscow who felt U.S. sanctions were over the Crimean was an interference into the region.
Many see President Donald Trump's amending of President Obama's changes to travel as a strengthen of the 1960 U.S. Embargo on Cuba, strengthened by President John Kennedy in 1962. Other U.S. policy analysts view President Obama's efforts as softening the U.S. Embargo. None of the aforementioned is true. Both U.S. Presidents maintained the Embargo as official policy.
Both Cuba and the United States have an opportunity to look across the Florida straits for a more prosperous future. There is no need to re-hash the Cold War policies of satellite nations and strategic partnerships that balance global power – for what?
Cuba is the neighbor of the United States and as President Obama said in his speech to the Cuban people "more in common with the United States" then with Russia. Both were slave holding nations. Both experienced revolutions that threw off colonial rule and both are nations of the western world with western views.
I witnessed this on my visit to Cuba four times all over the island – especially generation X and millennials. Access to US music – not Russian is why Cubans go online to hear reggaeton, rap and r&B. They watch movies made in Hollywood U.S.A. NOT in St Petersburg or Moscow.
This is why as a conservative Republican and one who believes in free markets and free people – I say remove the U.S. Embargo as soon as Russia provides the loan. Towards the end of the year – assess the total dollar amount of the removal of the U.S. Embargo on Cuba's "Uber" economy.
*Havana Times guest writer