Degrading the Memory of Jose Marti
Haroldo Dilla Alfonso*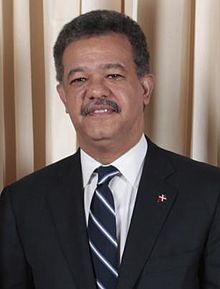 HAVANA TIMES — The Cuban government commemorated the 160th anniversary of Jose Marti with an international conference titled "For Equilibrium in the World," co-sponsored by UNESCO. According to its executive secretary, this concerns the recovering of ethics based on the principles of Marti. The aim of this is to help the world out of the hole in which we now finds ourselves.
Obviously, the first question that springs up is how Cuba's leaders can consider themselves to possess the moral and political attributes to attempt such a feat, given their unenviable record of repressing dissent, dividing the nation, banishing those who emigrate, and gradually depopulating the island and its adjacent keys.
But that isn't what I want to address here. Instead, in my capacity as a Cuban-Dominican, I want to analyze the significance of the presence of former Dominican President Leonel Fernandez among the guests at this gathering.
When I met him personally, Leonel Fernandez was a talented and restless youth from the Dominican Liberation Party of Juan Bosch. He was calling for national regeneration and public honesty and transparency with a social program that faintly approached the moderate left.
In 1996, due to one of those shifts that happen in politicals, he was elected president by an alliance of racists and right-wingers into which Juan Bosch — by then in a state of senile decrepitude — had been pushed.
Fernandez was president for 12 years, and during each one of them he worked with greater determination to backtrack on his original political principles.
It's also understandable that Fernandez is accompanied in this burlesque show by figures who rail against the same system that Fernandez not only represents, but has also degraded.
His governments were characterized by large-scale corruption, a truly superlative expression in a political and administrative system as corrupt as that which prevailed in the Dominican Republic.
That corruption gave him a unique power base and provides him with a public platform based on the Fundacion Global (Global Foundation, or FUNGLODE), an institution that — according to a recent allegation by one of the country's most prestigious legal experts — operates on illegal funding.
FUNGLODE frequently organizes scholarly galas paid for with money from dubious pockets. To these affairs, Leonel Fernandez invites noted figures of the academic jet set, thus satisfying his intellectual ego.
To give these a leftist veneer, he invites (and pays handsomely) Cuban academics and officials who denounce neoliberalism and — without blushing — advocate "democracy" and "socialism of the 21st century."
While in office, Leonel Fernandez promoted the worst national system. Under his administrations, the national police killed thousands of poor youth (some of them delinquents – others not). This abhorrent practice was frequently slammed and documented in international forums.
At the same time, he pursued economic and fiscal policy that concentrated wealth, thus producing more dissatisfied poor people for him to murder.
Under his last administration, Dominican society mobilized itself to channel 4 percent of its GDP into education, what the then Dominican president forcefully blocked – dismissing the efforts leaders as "pre-modern."
In 2010, in an agreement with the spurious Catholic hierarchy, the most unpresentable right wing and large business interests, he promulgated a constitution that outlawed abortion in all its forms, vilified gay rights, privatized the beaches and opened the way for a system directed against Haitian immigrants, which was followed by xenophobic policies.
In world politics, Fernandez promoted himself internationally at the expense of the public treasury, though he never modernized the system of foreign relations or provided the country with an international policy.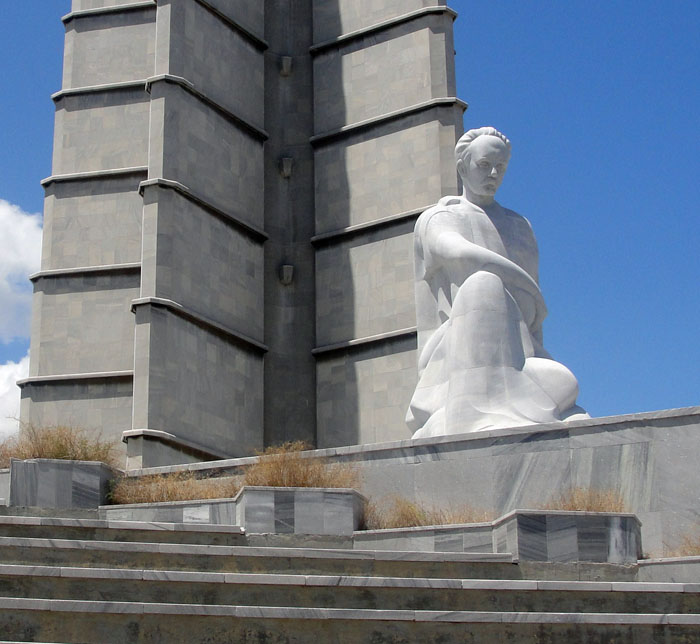 Consequently, at the same time that the country took unexplainable positions on world matters — we can note that he still recognizes Taiwan as the legitimate China — Fernandez tried to mediate any international conflicts (always unsuccessfully) and attended every international forum possible, always as a fill-in speaker.
His only commendable action was the support given to the victims of the 2010 Haitian earthquake, but this merit was buried by the highly criticized orgy involved in that reconstruction, which allegedly benefited him through a shadowy character who acted as his right pocket.
On the occasion of the 2012 elections, in which he tried in vain to present himself as a candidate, Fernandez imposed his wife as the vice president of the winning candidate and spent an appalling amount of money on the campaign to guarantee his continuity and impunity. He succeeded, and in doing so he triggered a lightning-fast process of public works that added to the multi-million-dollar expenses run up in the capital.
Consequently, today the country is poorer, the city is as dysfunctional as ever and Dominican society is paying a monumental fiscal deficit that will inevitably increase poverty and the concentration of wealth.
The fact that such a political figure is being welcomed by the Cuban government and honored by all the guests for his dubious FUNGLODE is something I can understand. Leonel Fernandez also occasionally toyed with the Bolivarian bloc in exchange for subsidized oil, whose benefits never reached the poor half of the Dominican population. And the guests have to thanks the host for trips, hotel stays and honorariums.
Fernandez was president for 12 years, and during each one of them he worked with greater determination to backtrack on his original political principles.
Armando Hart himself has been regularly invited to Fernandez's galas "for-a-better-world," accompanied by his numerous guests who today are expressing their thanks with this invitation to the Havana event. Likewise, the Cuban government is tagging behind him hoping for a contract for its literacy program, which could provide it with a few million dollars and a little political influence.
It's also understandable that Fernandez is accompanied in this burlesque show by figures who rail against the same system that Fernandez not only represents, but has also degraded.
Ultimately, Atilio Boron, Perez Esquivel, Ramonet and Frei Betto are as much a part of the establishment as Fernandez, only they're rhetorically to the left. In fact, some of them have also been guests of Fernandez at the expense of the taxes we Dominicans pay. They are as much an embarrassment as Fernandez.
What frankly bothers me is that they're using Marti for all of this. It's not that Marti was any kind of saint, but everyone agrees that he was a decent and upright person, which to me means a lot. He was a convinced democrat, but after almost 120 years since his death, he's unable to protest or vomit.
He has no choice but to swallow in silence before those tributes and admirers.
—–
(*) An HT translation of the original published by Cubaencuentro.com.