Farewell to Cuba's 3D Home Theaters
Warhol P.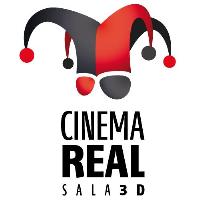 HAVANA TIMES — On November 2, Cuba's Granma newspaper published a press note regarding the self-employed, demanding that 3D home theaters and computer game rooms be shut down immediately and claiming such businesses were never authorized (they cut people some slack, a lot of slack, and now they're pulling in the reins).
These effect-packed films had begun arriving in our country some months ago and were something new to Cuba, even though they've been known by the rest of the world for many years now. We, the wretched of the earth, are behind in everything, and when I say everything, I mean it in capital letters: WE'RE BEHIND IN EVERYTHING.
I am already practically an old man and discovered the much-talked about 3D cinema only a few days ago. When I was very young, I had heard about this type of cinema and was interested in having the 3D experience. Well, I finally had the opportunity to see a 3D film, on a television in someone's home, just before these theaters were suddenly shut down. The situation reminded me of an old, popular song, which went: "The fun's over, the Comandante's arrived and put an end to the party."
I wonder why, instead of eliminating this kind of business they were unable to include it in the list of self-employment categories, which is fairly long.
I believe the fairest and most intelligent measure would have been that decision, not to destroy, overnight, the livelihood of people who have invested thousands of dollars to set up these home theaters, which are in better shape than State-run movie theaters.
In addition, they offered services you don't see in our many theaters, like the sale of popcorn and a number of other snacks that are a real treat when you're enjoying a good film, be it Avatar or Snow White and the Seven Dwarfs.
I thought that perhaps the authorities didn't like the idea that the owners of these small theaters were making some money. They are opposed to that, since everyone in this country must continue to be poor. Perhaps it bothers them they weren't the first to come up with the idea for such a business.
What I consider shameful in this whole business is that, this late in the game, in 2013, culture authorities have made no effort to set up even one theater of this nature.
Could it be that the Cuban people do not deserve to know what 3D cinema is? I am talking about a big-screen cinema, not a home theater with a television set – these are simple, run-of-the-mill televisions that, difficult as it may be to believe, are sold in regular stores abroad, so that people may enjoy this type of cinema at home.
Unfortunately, many of our movie theaters are closed down and, currently, are ruined buildings abandoned to the elements, cinemas that, apparently, no one wants to restore, much less put into operation again.
To mention only some examples in the neighborhood of Marianao: El Gran Cine is today a warehouse and hard-currency store. El Principal, which was once a florist's, is today in ruins, awaiting repairs, and El Cine Record has been permanently shut down.
There are many others around the capital that will never again be what they once were, let alone house a 3D projector. The question is: why?
Of course, one needn't ask such things. It's obvious the reason is the blockade, folks, nothing other than our own, self-imposed blockade.