Fidel Castro Has Passed Away
By Osmel Ramirez Alvarez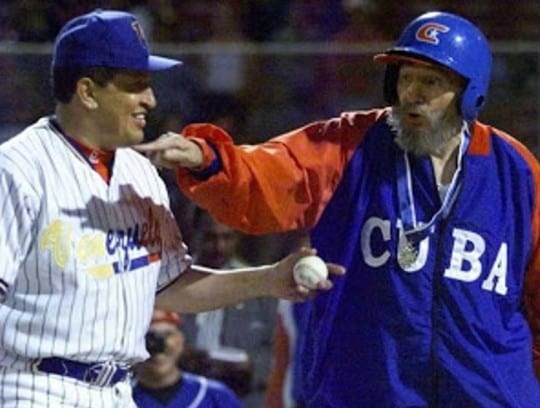 HAVANA TIMES — Fidel Castro died last night at age 90; the country is in mourning. He was a man who left his mark on the history of Cuba and the world; who did a lot of good as well as a lot of bad in his search to do the right thing along his path of extreme utopias. However "as he stood with the poor, he deserves respect," from both his friends as well as his enemies.
It was always believed that the remains of the Cuban Revolution's Comandante in Chief would be put on show in a majestic mausoleum, imitating those of Lenin and other Communist leaders,  Even in the areas surrounding Jose Marti Memorial in Revolution Square, in the capital, there is wasteland that appeared to be waiting for a building of this greatness.
However, today we have awoken to a tragic itinerary which is extremely austere for the great leader: Funeral honors will last nine days, his body will be cremated as he wished; his ashes will be shown at the Jose Marti Memorial in Revolution Square on November 28th and 29th, which will end in a mass farewell ceremony in the Square itself at 7 PM on the last day; then his ashes will travel around the entire country along a route which will reenact his Victory Caravan march in 1959, however in reverse. This tour will end in a mass ceremony as a farewell in Antonio Maceo Square in Santiago de Cuba on December 3rd at 7 PM; and then his ashes will rest in Santa Ifigenia Cementery in the Eastern capital, in a burial ceremony that will take place from 7 AM onwards on December 4th.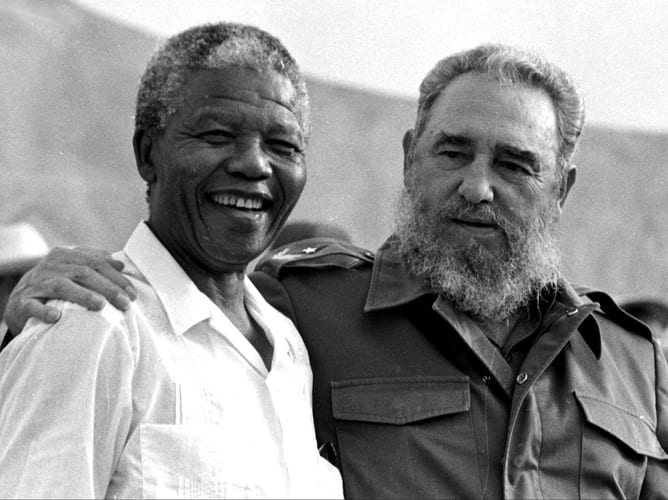 Every death is unfortunate and the truth is that Fidel Castro is greatly admired in Cuba, in spite of his mistakes and the great consequences they've had. It would be insensitive of his firmest enemies to not leave behind their offensive and radical language at this time, because today it will just resound as brutal and cruel. Asking for sadness would be too much, but showing joy would not only be a sign of a lack of respect, but of weakness too. I'm not a believer but I have always admired the Christian mandate of "loving your enemies." I feel like this makes us the bigger people in the situation and gives us nobility.
Fidel was not able to make his dreams come true because he chose an extremist socialist path and he never left it even when historical reality cried out to him to do so. His personal war, which became our own, against US imperialism weighed heavier, and that stopped him from abandoning his utopia. However, it´s also fair to mention that after his initial career as a guerrilla fighter, he made international politics using Cuba's heath, education and sport achievements while others used war to do so. And his ideas, although flawed, left many positive things which we can no longer make the most of because this system persists, but will become great strengths to launch our well-being soon, when we take lead of our country.
It's also worth pointing out that people on the street have woken up with this extremely important piece of news and it would be very strange to see anyone joyful, however, it's also significant that nobody is sad or crying. We are talking about a great leader. When Che's death was announced in the 1960s, it was said that people shouted and wailed in the streets as if it had been their brother or a son; I also know that there was public mourning when Lenin, Stalin, Mao or Uncle Ho. It is also striking and positive that our people still have respect for the leaders of the Revolution at this stage, but are no longer devoted like they were in the past. It's a good sign not only of ideological detachment but also of tolerance and harmony; the absence of hate.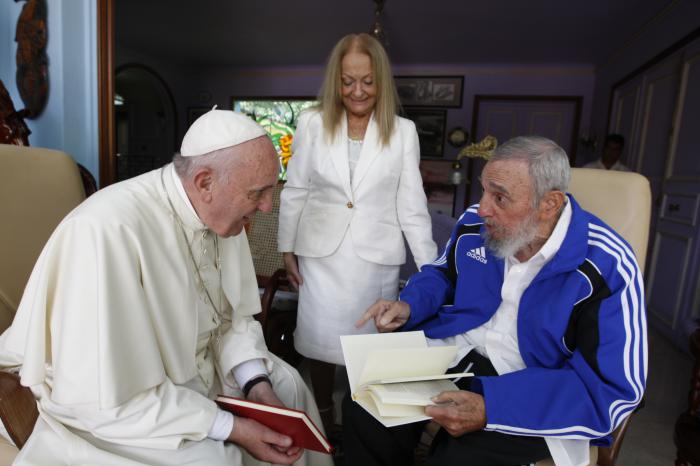 A new era will begin today in Cuba's history. Fidel's person, although rickety because of his old age, used to inspire a great deal of respect from the old school of extreme socialists and used to bring necessary changes to a halt. Whether it's Raul or somebody else who comes after Fidel, they will feel freer to experiment without having to look over their shoulder, to open up spaces to the new or the old which is a good thing, to find a path for national reconciliation and to make progress; a path "for everyone and for the well-being of all Cubans."
And it's not about making firewood out of a fallen tree but about making the most of the fact that this tree no longer exists so as to build a better building for the Homeland on this vital piece of land, a space that has been occupied for so long. For over five decades, Cubans here and abroad have discussed the question of keeping or knocking down this tree, because some people considered it God while others considered it the Devil. However, history wanted to bring us to this point where it was Nature itself who would bring about this turning point.
For Fidel, our honors; for those who loved him and followed his ideas, our condolences; for his enemies and detractors, thanks in advance for your sensitivity and the wish for a better landscape post-Fidel; for Cuba, our wishes for the best of futures.