Fidel Castro: "The Day I Really Die, Nobody Will Believe Them"
HAVANA TIMES – Fidel Castro, leader of the Cuban Revolution, died Friday at 10:29 pm, according to his brother, President Raul Castro. He was 90 years old, 70 of which he lived as a political activist, including presiding over his nation for a half century.
Fidel was perhaps the only enemy of Washington in Latin America that they could never defeat, even though a dozen presidents proposed it, with hundreds of assassination attempts, an invasion, creating armed groups and blocking the economy of the island for over 50 years.
At the end of July 2006, Fidel Castro, was forced to leave his political positions due to a life-threatening operation. "I provisionally delegate my functions as the first secretary of the Central Committee of the Communist Party of Cuba to the second secretary, Raul Castro Ruz," he wrote then, but finally his health forced him to a permanent retreat.
In the 2008 elections he did not run for office: "I tell you that I will not aspire or accept – I repeat – I will not aspire or accept, the position of President of the Council of State and Commander-in-Chief."
During the first moments of the reforms carried out by Raul Castro there was much speculation about the possible opposition of Fidel Castro, but in 2010 he gave his definite support to the changes undertaken by his brother. "The Cuban model no longer works even for us," he told Jeffrey Goldberg in an interview with The Atlantic magazine. This cleared the way for the transformations that have changed the economic reality of Cuba. He also stopped writing about national politics and reminded several international personalities that the president is now Raul.
That closed his life cycle as a militant that began very young. People say that the first demonstration in which he participated was the protest against the United States because one of its marines urinated on top of the statue of the national hero, José Martí. He belonged to a generation that was very wary of the USA. In 1958, from the Sierra Maestra mountains, he wrote a letter to his companion, Celia Sánchez, stating that "When this war is over, a much longer and bigger war will begin for me: the war that I will undertake against them. I realize that this is going to be my true destiny. "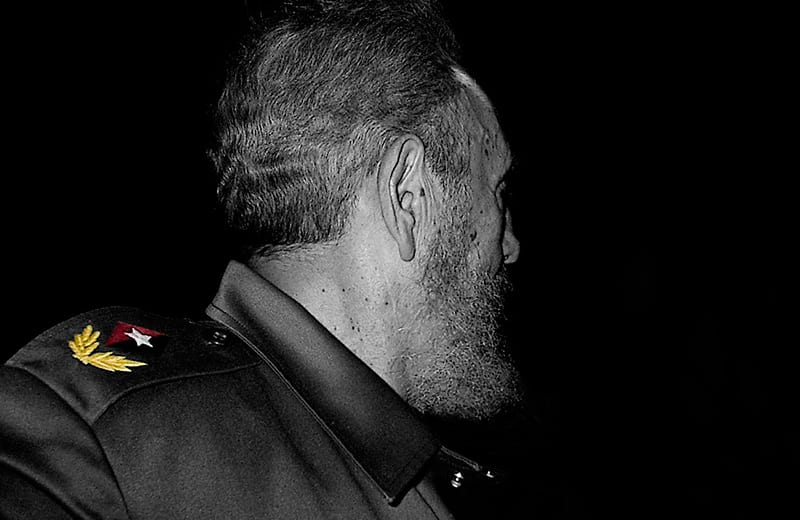 While a student of the university of Havana, Fidel traveled with his friend Alfredo Guevara to Colombia at the same time in which exploded the "Bogotazo", a popular revolt that erupted over the murder of a progressive politician, in which he participated actively. Guevara, then a member of the Communist Party, said in an interview that on the cattle transport plane in which they returned to Cuba, Fidel told him that he wanted to read books on Marxism. Colombia marked his life in two senses: It showed him the possibility of conquering power by armed struggle and the approach to socialist ideas.
Like all foreign journalists, on my arrival in Cuba in 1990 I requested an interview with Fidel Castro. I never had an answer but I was able to "catch" him at an embassy and have a face-to-face with him for half an hour. No doubt he was a very charismatic and skillful person, who created empathy constantly touching his interlocutor and often answered questions with questions. When he launched to speak it was difficult to stop him but it was not impossible since I asked eight questions in that space of time.
I was close to him again on August 5, 1994, while covering the violent protests on Havana's Malecon seawall during the worst of the economic crisis. Thousands of people threw themselves into the street throwing stones while construction workers repressed them with iron bars. In the midst of this chaos Fidel Castro appeared without escort, accompanied only by his chief of staff, Felipe Perez Roque. When people saw him, the image froze, the rebels stopped throwing stones and their supporters began to chant his name. That day we were half a meter from him, until the escort arrived and virtually forced him into an open jeep.
In the late 1990s he invited a group of 14 journalists to a dinner at the Palace of the Revolution. The food was very well prepared but austere; the starter was grapefruit, a fruit that he apparently ate a lot. He met us at 8 in the evening and we left there at 4 in the morning; it is certainly true that he liked to work until dawn.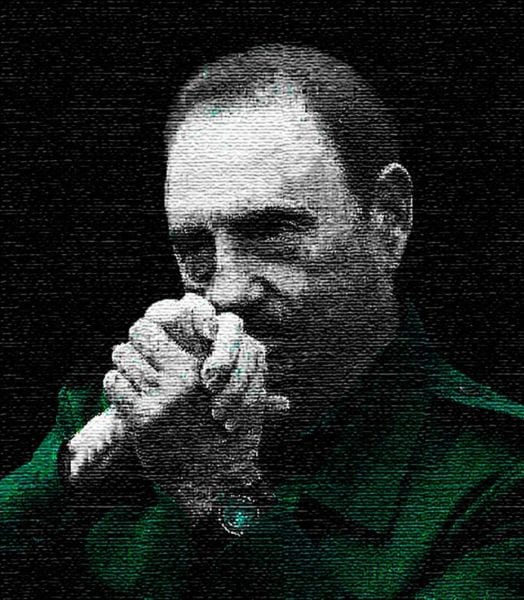 Paradoxically he spoke very little, he simply asked questions and listened to us. I had him sitting in front of me at the table and at 2 o'clock in the morning I saw his tired eyes close. I thought we were going to have to leave the dining room without making any noise and without saying goodbye to the host, but he opened his eyes, asked something and he continued the meeting for another two hours, as if that brief nap of 3 or 4 minutes was enough for him to recharge the batteries.
When we arrived at the Palace of the Revolution he welcomed us with a glass of mojito served to the edge, which he held with only two fingers. He denied, without saying a word, the information that said he suffered from Parkinson's disease. It was that after hundreds of assassination attempts frustrated by the Cuban security services, the USA and anti-Castro militants were satisfied with inventing illnesses and even his death. Every time he disappeared for a few weeks there was a rumor that he had died. At the end of that dinner he told us laughing: "The day I die, no one will believe them."