Finally, Cuba Is Harboring a Terrorist!
Dawn Gable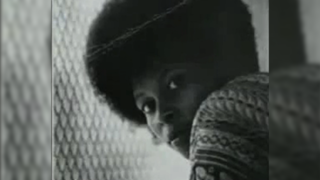 HAVANA TIMES — After 40 years, the FBI has arbitrarily labeled Assata Shakur a terrorist. The former Black Panther was convicted of murder in 1973, for her involvement in an altercation with New Jersey police that left one officer dead.
She was sentenced to life plus 30 years, but subsequently escaped prison. Nearly a decade later, she was granted asylum in Cuba, where she is suspected to still reside.
It seems unlikely that the announcement of her transformation from criminal to terrorist coincidently occurred the day after the State Department was supposed to release its annual report "justifying" the continued inclusion of Cuba on its list of countries that "provide critical support to non-state terrorist groups and repeatedly provides support for acts of international terrorism."
The publication of this report has been delayed; perhaps to update it with this new information.
What does Assata's new status have to do with Cuba being designated a State Sponsor of terrorism?
In the past several years, the State Department's stated reasons for keeping Cuba on the list have dwindled. The most recent reports seem more like attempts to demonstrate why Cuba should be taken off the list. The rationale last year was reduced to: members of the ETA and the FARC, as well as fugitives from U.S. justice reside in Cuba.
Because these arguments were easily discredited, it was widely believed that Cuba's days on the list were quickly coming to an end. For example, it is well know that the presence of Basque ETA members in Cuba is the result of a 1984 agreement with the Spanish and Panamanian governments and that Cuba is currently hosting peace talks between the FARC and the Colombian government, at the behest of the later.
Regarding the fugitives from U.S. justice, many have pointed out that Mexico harbors dangerous U.S. fugitives partially due to its refusal to extradite any individual who may face the death penalty, yet it is not labeled a supporter of terrorism. Moreover, the fugitives referred to were wanted on criminal charges, not terrorist charges, and so these cases should not bear upon the listing.
Well, not any more. Since Cuba refuses to support real terrorists, the FBI, with or without the State Department's collusion, has taken it upon itself to invent one! With no new evidence, no retrial, and indeed no change to the FBI's description of her crimes and convictions, Assata Shakur was upgraded to terrorist at the agency's whim, just in the nick of time. The anti-Castro, Cuba lobby has just won an enormous victory and one can hardly keep from admiring such deviously effective maneuvering.