Gossip and Gags about Obama's visit to Cuba
By Beatrice Pignatelli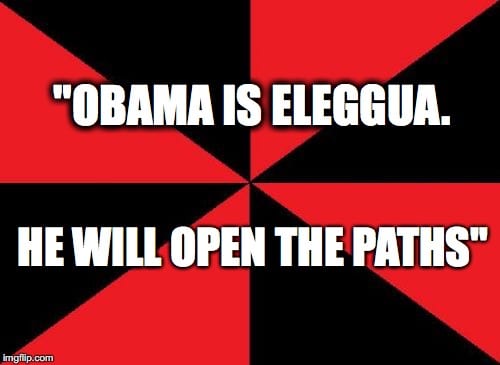 HAVANA TIMES – These days you don't need to walk far in the island's capital to overhear a curious (and often amusing) comment about President Obama's much-awaited visit. In the traditional Cuban fashion, humor and irony mix with banter and gossip as the whole of Havana buzzes with expectation.
"Do you know what they're calling Obama?" yells the taxi driver over the blare of the radio as we pass under the tunnel of Linea.  "El Eleggua" he chuckles. "Because he'll open the paths for us."
In Santería and popular belief El Eleggua is recognized as the Orisha (spirit) that looks after the paths of life – he opens and closes them. He is also recognized as the trickster, who likes to play jokes on people.
The taxi driver's reflection couldn't have been more spot on. It was just yesterday that President Obama's good humor was leaked via social media and is now gracing the living rooms of the world via national news from the BBC to CNN.  His readiness to be the 'butt of a joke' himself , in his unexpected appearance with "Panfilo", the protagonist of Cuba's most popular weekly comedy show "Vivir del Cuento" (trans: Living on ones wits), has endeared him to the Cuban people.
Sharing the well-known Cuban sense of humor, the U.S. President answers a phone call to the White House from Panfilo, played by Luis Silva, in Spanish, with the idiosyncratic cubanismo: "que bola?" (What's up?). Panfilo warns Obama about the every-day Cuban problems and assures him that he will 'resolve' transport from the airport and a casa particular (bed and breakfast) in the capital. Obama assures him that he is "impatient" to arrive on the island, adding  that "the Cuban people and the American people are friends." The 'sketch' seems to be a trailer for Pánfilo´s Monday regular spot on Cuban national television.
As if they are expecting the arrival of a long-lost friend, Cubans are desperate to "let the President know" what has been going on here in his absence.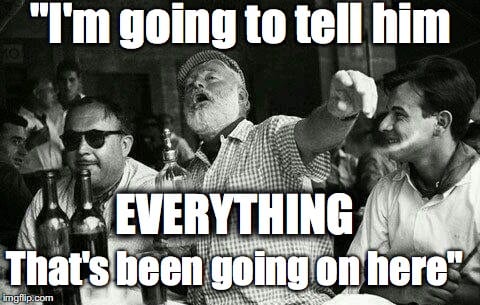 Traveling back from work the other day, a friend tripped over a drunk in the street waving an empty bottle over his head and screaming at the top of his lungs: "When the negrito comes, I'm going to tell him EVERYTHING that's been going on here".
Obama's name is on the tip of everyone's tongue. Cubans are adopting him, they're cubanizing him, appropriating his persona as one of them. It is not only Obama's "opening of doors" but rather his personable approach and love of a joke which is winning their hearts.