Happy Cubans with Their New Laws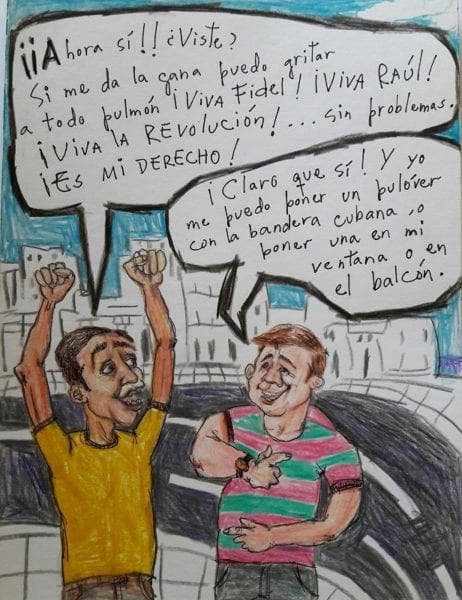 Cartoon by Carlos
HAVANA TIMES – In the latest session of National Assembly truly revolutionary measures were approved, which will lead substantially to the wellbeing of the Cuban people.
It doesn't matter that there is very little to eat on the table of the Cuban worker, and that to get even that they had to invest a lot of time and money.
It doesn't matter that public transportation is in frequent crisis and things will most likely be worse during summer vacations.
The good thing is we have symbols and we know how to use our flag…