By Osmel Ramirez Alvarez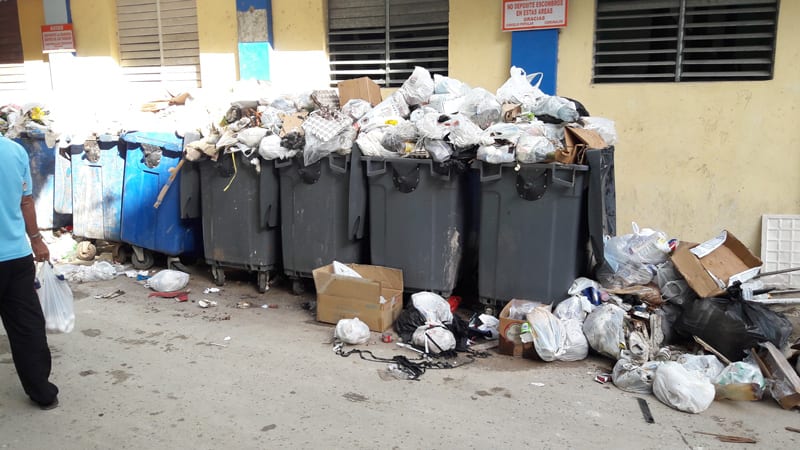 HAVANA TIMES — A well-known saying clarifies that Havana is "the capital of all Cubans." This means that it is the capital for residents in the city, those in the country and even those abroad.
But, judging by the prices of nearly everything, it would seem that it is only being thought about for those who have "flown over the puddle." If we take a look at the birth certificate, it would say of "those from the countryside." And if we take a look at its depressing state, it gives the impression that it is not anybody's capital.
In the provinces, Havana is idealized. "The best things are there", "the most beautiful", "the most sophisticated". There is even a discriminatory phrase: "Havana is Cuba and the rest is just fields."
And you have to admit that it's the largest and most heavily populated city in the country. It also has impressive architecture and holds much of the country's cultural wealth.
But how dirty and poorly maintained Havana is! More than being designated a "Marvelous City", it should be given the title "garbage city" or "city of puddles".
Drains are even blocked in the most central neighborhoods and overflowing garbage containers are on almost every corner.
The sidewalks, with their magnificent corridors that help you to escape the scorching sun, reveal a dirty roof covered in grime and spiderwebs. Even in front of hard-currency stores.
Broken pavements covered in cigarette butts, cans, paper and never-ending plastic, so much that it could be collected with a shovel. And sewage that runs dark at your feet.
You only get to see neat buildings with impeccable finishings from time to time, which have been rescued for tourism or for the city historian's office. Let these stop being rarities and become more abundant outside of the historic center's distinguished group of buildings.
Even more of a sad sight is watching people like ants, on top of each other, surrounded by waste, by stray dogs and cats, with a battered appearance and more of them on the street than in their homes. Inventing as best they can every day with not so productive activities, that border on crime. It gives the impression that nearly nobody really works.
This looks really bad for our people. To the point that it catches tourists' attention, who take an unforgettable photo next to a pothole or old almendron ('50s Chevrolet).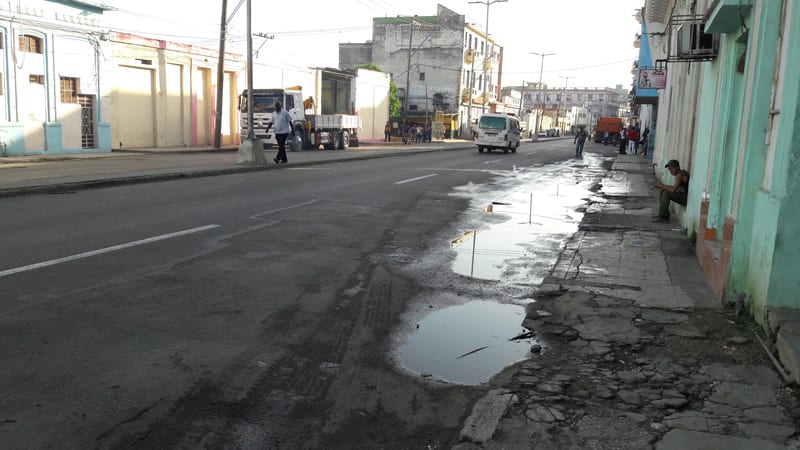 Not even the more upscale Vedado or Playa districts have been able to escape this demise. Trees planted when capitalism flourished are now raising up pavements. Nobody fixes them, this inheritance that should be lifelong. A lot of houses are also in the process of falling apart and there isn't enough street lighting.
Santiago de Cuba, Holguin and Cienfuegos are much smaller cities, but they also have fewer resources. However, they show how clean and great they are, without escaping the disaster of this Category-5 hurricane which has been steady for half a century.
One of the most arduous and immediate tasks "the new Cuba", the one that needs to sprout from much-needed change, will have to do will be to rescue and honor our capital even more. To convert it into a modern and functional city.
Without rejecting its charm that has never been lost, that hasn't stopped inspiring poets and singers, the Phoenix needs to rise up out of the ashes even more seductive. And then it will be able to proudly and fairly wear the title of "Marvelous City", which today has been put into doubt.