Hurray! Sanitary Towels are in at the Pharmacy
By Osmel Ramirez Alvarez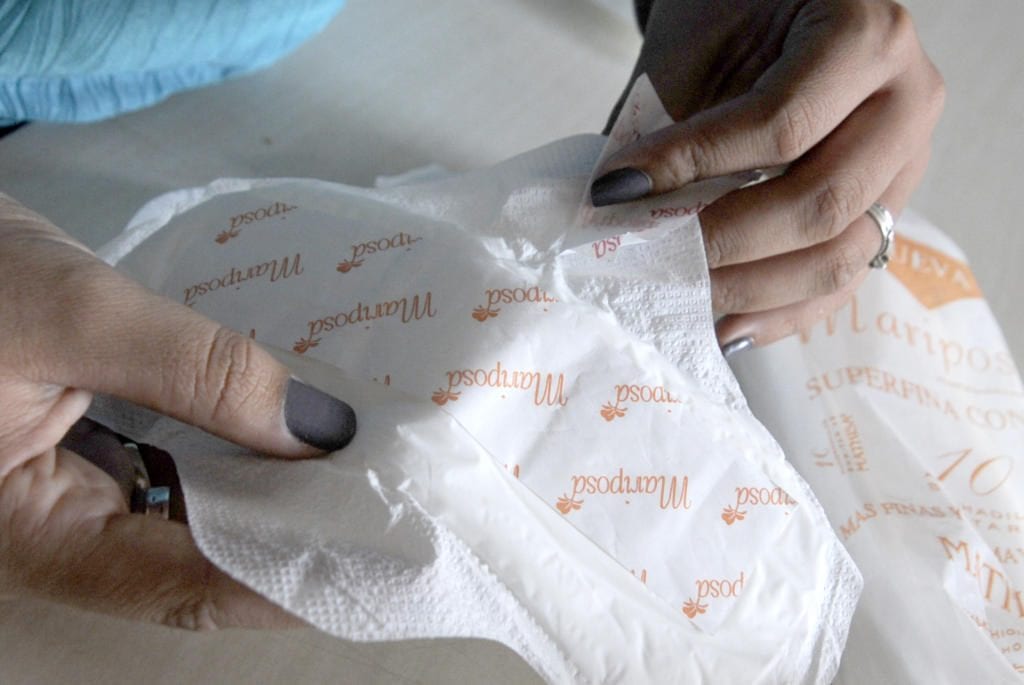 HAVANA TIMES — Last Thursday the 14th, around midday, my father passed by one of Mayari's pharmacies. He did it out of habit to see if, by chance, he would find any of the medicines we needed at home. He was surprised to see a big crowd, however, there wasn't anything that he was looking for.
"Intimates have come in," the woman told him.
This is what we call sanitary towels here in Cuba's Oriente province, which women use when they are on their period. He immediately marked his place in the line and ran home, two kilometers away, to have lunch and come back. That's exactly what he did. Imagine that they have stocked up very few times this year and they immediately run out, creating a cumbersome sanitary situation.
Every woman has a right to a packet of 10 sanitary towels per month. It's registered, but the worse thing is that they don't come in as regularly as what the government has established as needed. Because female menstruation doesn't understand or care about our economic system's malfunctions and insists on fulfilling its natural cycle. It doesn't wait.
At 9 PM, my mother urgently sent me out to look for him: "your father left at noon to go and buy intimates and he still hasn't come back. He can't still be at the pharmacy, without eating, with his acute neck pain. Something else must have happened to him," she told me desperately.
I went rushing off on my old bike and I was really afraid that he might have had one of those attacks that he often has, this time without medicine, exhausted because of waiting in line. He doesn't usually come home so late. I was already imagining him in the hospital, unable to contact us because he doesn't have a phone.
I reached the pharmacy to see if I could get any information from the sales assistants but what a surprise!: a great crowd (I counted 56 people) were still in line to buy intimates and there were only 30 minutes left until it was due to close. It was absurd.
Inside the pharmacy, my father was no.3 in line, almost about to make his purchase. I instantly felt a wave of relief because I was getting worried and expecting the worst. But, this slowly became arrogance, which I know how to quickly keep in check luckily. My poor father, waiting more than 8 hours there, in the line, without eating or drinking anything, for some simple intimates! But, his sacrifice was so important! The women in our family needed them. In fact, they ran out the next day and many people missed out on buying them.
It's incredible how there isn't one simple thing that we can say that these people who poorly govern us are efficient in. Is the blockade also to blame for this intimates situation we have? I really can't remember if (foreign minister) Bruno Rodriguez mentioned it to the United Nations.
Not even the damn rationed bread roll, which is now permanently sold in Havana freely, but isn't in the rest of the country, and every so often it's missing and they make it with half of the ingredients needed. Milk for children aged under 7, which should be for breakfast, comes in at any time of day or the next day even. How much inefficiency! They don't hit the mark in anything and worse still "they continue to plow with the same oxen", as we say here.
It's within this critical situation (both in our macro and micro-economy) that Raul will virtually pass on his power to a new government. Which won't be anything new, because it will be the same, as he will continue to give orders from the Cuban Communist Party. And it doesn't matter if the President of the country is or isn't a Castro, because not even him, or Diaz Canel, or any other person could improve this country using the current formula, which is the same one that has been failing for nearly six decades.
There is only one reality: without any real changes, there won't be any solutions to any of our problems. Whether that's related to transport, food, wages, political repression, censorship of art and the press, democratic participation, intimates, bread and everything else. Aside from this, any mascaraded attempt made by the government is nothing more than pure demagogy.