By Peregrino Perez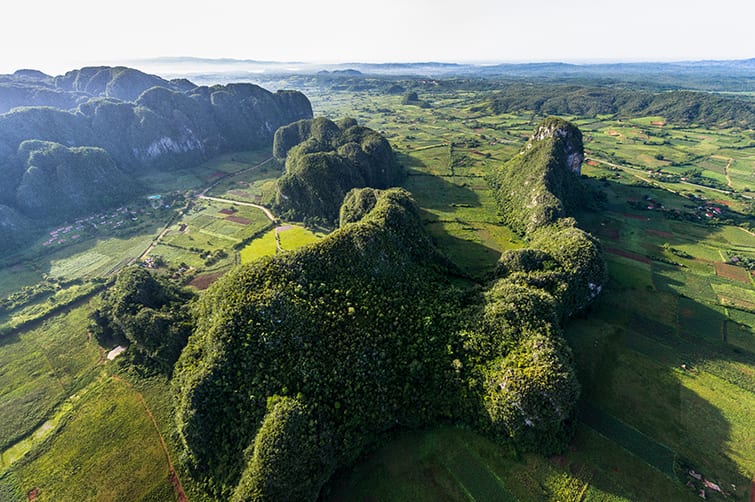 HAVANA TIMES — A few days ago, I was lucky enough to visit this idyllic place called Viñales, located in the western part of the island and surrounded by spectacular landscapes. Its mogotes, caves, tobacco plantations and the simplicity of its people have made it one of the places that international tourists visit the most in Cuba.
For Cubans like myself, children of the Special Period crisis, visiting it is a fantasy, so this experience left a deep mark on me which I would like to share with HT readers.
While traveling on my way there, I was captivated by the green landscape and the almost complete absence of the marabu weed (this plant that is invading Cuban fields more and more every day, in the same way decadence is taking over our cities).
The town is really quite small with a few streets that you can wander in a short amount of time but it's a very pleasant stroll. When you get there, you feel a sense of progress, something that the suffering Cuban people have longed for for so long.
Nearly all the houses in Vinales have been converted into rentals for the international tourism market. And I mean this in the most literal sense: even apartments in buildings that aren't very attractive, that were built in the realism/socialist style, are rented out to foreign visitors. I haven't seen anything like it anywhere else in Cuba. In Vinales, I didn't see much in a bad state, destroyed and without paint; on the contrary, the houses have been well maintained, painted bright and tropical colors which compliment the place's scenery really well.
Houses have been renovated but the architecture has been respected, credit goes to the heritage authorities. What were once wooden roofs have now been replaced by concrete; they are pitched roofs (quite a challenge with such basic techniques, at a very underdeveloped level). Then they covered with locally made roofing tiles. The aesthetics of the place has barely been changed, they have been kept throughout time, managing to withhold the building chaos that characterizes the rest of the country.
The main street is very busy as bars and cafes have been established in entrance halls, which give it a very special atmosphere as if it was a busy and modern, city life. Its architecture contributes to this feeling. As most of the buildings are houses, they have wide hallways, but this is also a credit to the local government's intelligent management.
In Cienfuegos, where I was born and live, the City's Custodian would never have allowed these kinds of establishments to open up, and the result is that we have a place without any nightlife and is extremely boring.
In a nutshell, the affect Viñales has on you is like you aren't in Cuba. You come across people from all over the world, people sigh out of happiness rather than resignation, building projects are advancing really quickly. The service you receive is extremely good when compared to other places in Cuba, the prices here are also extraordinary, rather they "give you a fever" when the bill is brought to you.
A monthly income isn't enough to pay for a meal for two people. However, to think that high prices are the problem would be to look at this from the wrong angle: the precarious wages situation which some people accurately call only a "stipend" are what make these services out of any ordinary Cuban's reach.
There are also state-run restaurants, which are certainly less expensive but just as unaffordable. But the huge difference lies in the quality of the service here, in the menu, decoration and originality of the furniture and buildings.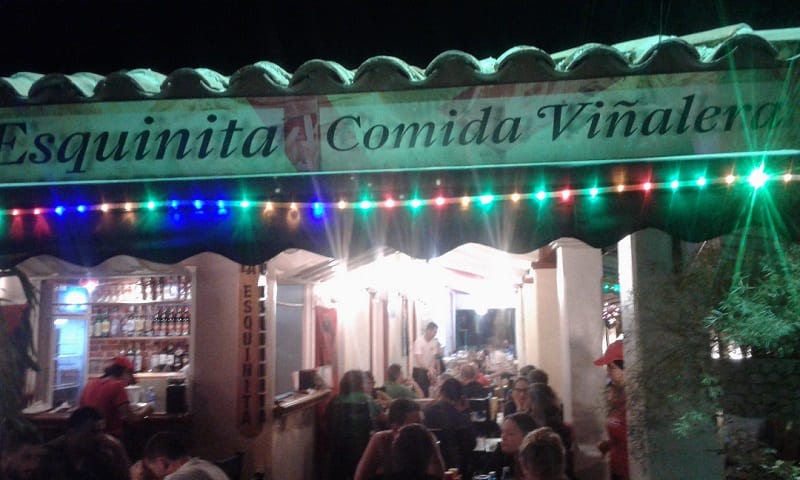 This subject has been talked about to death. The complex bureaucratic structure is incapable of offering a quality service while providing attractive wages which would bring out the best in the ingenious Cuban.
How much more proof do decision-makers need to understand that these small businesses need to be private in order to be functional?
The only bitter taste I encountered there was the attitude of the new wealthy Cubans. Arrogant, speculative, with horrible taste in music and clothes, lots of bling bling… They parade about in their modern cars, it's a shame that this prosperity hasn't had more altruistic and philanthropic ends, which was common among the elite in the past. This new Cuban is a winner and he wants to shout it out to the whole world, their jewels have to be the fattest, the shiniest which would even blind the Sun.
Viñales is an oasis within Cuba's distressing landscape, if only this example is repeated elsewhere, but it doesn't look like this will be happening anytime soon.
Not every region within the country is lucky enough to have such a vast influx of international tourists, which ensures a niche in the market which is able to make these kinds of businesses flourish. Much less with authorities that have very little understanding of market laws and take the right measures so that prosperity can stop being a fantasy. Well, like the old Cuban countryside proverb goes: "the person who stays out of the way helps quite a bit."