Journalist Defends Freedom of Speech on Cuban TV
By Vicente Morin Aguado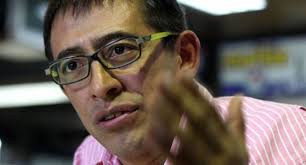 HAVANA TIMES — It happened on La Mesa Redonda, on August 29th, when William Parra voiced his opinion. He was presented as as "independent Colombian journalist." Currently exiled in Venezuela, Parra told his Cuban audience about the violence he personally experienced at the hands of the [Colombian] government, arguing how he was pro-freedom of speech and in favor of protecting the identity of information sources.
On the same day, another reporter, Carlos Miguel Figueroa, who was similarly labeled "independent" completed his second day in arbitrary detention here in Cuba, after having been arrested at the home of Ladies in White leader, Bertha Soler.
It's contradictory that William Parra, a reporter with a long career in international media behind him, lately on Telesur, doesn't know about the increase in repressive measures against freedom of speech here in Cuba, directly applied to reporters who have disassociated themselves, out of their own free will, from any political tutelage, just like he himself claims to be.
In addition to Carlos, the removal of reporter Jose Ramirez Pantoja from Radio Holguin came to light not too long ago, while the Cuban Journalists Association – belonging to the government – justified the disciplinary measure against our colleague in Holguin with the words of its Vice-President Axia Hevia, reiterating by the way her recommendation to deport Fernando Ravsberg, a Uruguayan reporter who has been living in Cuba for over twenty years now, who keeps his blog Cartas desde Cuba successfully up and running.
The list goes on, including, amongst others, Roberto de Jesus Quinones, charged with the alleged crime of "hindering the thawing process of reestablishing relations between Cuba and the US, by insisting on the issue of human rights, which, up until today, has been omitted from the dialogue these two countries are engaging in.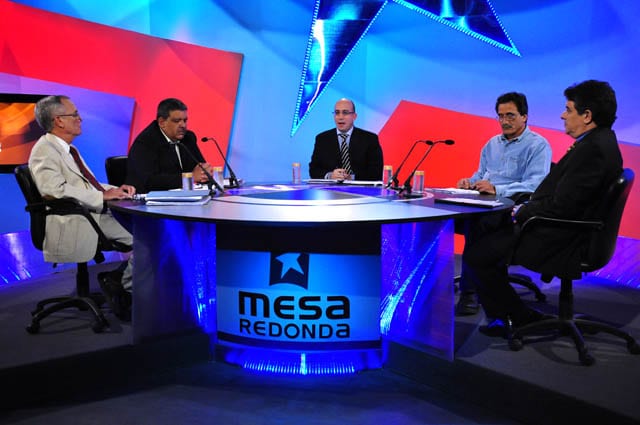 Last month, three professional contributors at the website Cubanet, Augusto Cesar San Martin, Ana Leon and Elio Delgado Valdes (who also does photo features for Havana Times), were held in custody for several hours when they were heading towards Trinidad, in Sancti Spiritus province, on the eve of the July 26th annual festivities.
In the majority of these cases, arrests are normally accompanied by confiscation of equipment these reporters use for their work, such as cell phones, photo cameras and computers.
By reminding us of his violated freedom of speech and protection of the identity of sources, William Parra told us about the events where he was about to lose his life in Colombia, years ago. The Peace agreement which has been reached in Colombia recently took up over 50% of print space in Granma and Juventud Rebelde, the only national daily newspapers we have here in Cuba, both under direct control of the Communist Party.
A small "slip-up" of the Mesa Redonda, the most important news program in the country, supported by our Comandante since the very beginning, putting on the table the issue of freedom speech, even if only in another country.