Mariela Castro's Game of Appearances
By Jancel Moreno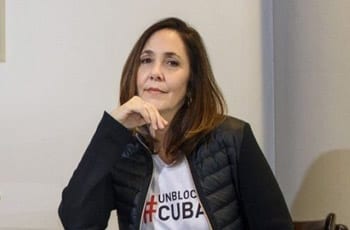 HAVANA TIMES — May is here and Cubans paraded in squares across the country to celebrate their achievements as the laboring masses, or at least that's the picture state-controlled media, that is to say, the government, were trying to sell.
A couple of weeks later, another important moment comes, when the government somehow shows the world how happy those of us who live under their nonsensical laws are, the 18th National Day against Homophobia and Transphobia, to be hosted in the western province of Pinar del Rio this year.
A few days before the long-awaited circus of fake colors and joy, which gives the wrong picture of what we minorities experience on the island, CENESEX director, Mariela Castro Espin, made her masterful play, although I would say it's the same play she's always made.
It involves grabbing the media's attention and promising a string of lies which have come out of her mouth for years, including Same-sex Marriage which we have been calling for, but this time she did so by trusting the changes the new government ruling the country will make; that's what she told foreign and national media anyhow.
Mariela seeks to calm the cries of those who have exposed CENESEX's authoritarian power and are looking for an alternative in projects such as the Arcoiris Project, or Manos project which have broken away from official ranks and are attracting more and more followers.
It's the same promise she makes every year, marriage for LGBTI Cubans leave Mariela's smiling lips, which, to my knowledge, only reveal a cynic smile which she doesn't want to give but it's better to lie to the media and her followers, than accept what she herself said in Mexico a year ago: "We don't have same-sex marriage in Cuba because we don't like to imitate."
Raul Castro's daughter is only looking to get us on a wild goose chase while the police continue to attack gays, lesbians and transsexuals on Cuba's streets, while those opposed to the totalitarian regime's ideology and wrongly named "ethical principles" are marginalized at its educational institutions, including universities. While a wave of Cuban are waiting for asylum in European countries for the above-mentioned reasons, because many of them are a clear example of these violations.
We just have to wait and see what happens in the future, with a new President, a new National Assembly and that same smiling face, Mariela.
I wish that when this article is published, somebody tells me in the comments that we gay Cubans finally have the right to get married, but in the meantime, a happy May 17th to everyone, which is the only thing we can celebrate.