Mayari, Cuba Ice Factory in Ruins for over 20 Years (Video)
By Confesor Verdecia Ellcok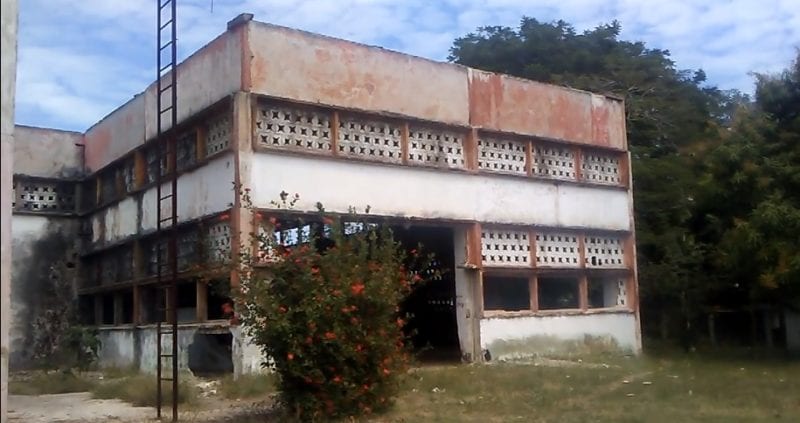 HAVANA TIMES – The Mayari, Holguin ice factory is just one of many factories that have fallen into disrepair in this city of northeastern Cuba.
The building has been in ruins for over two decades and different organizations that bought its production, as well as customers from the general population, are in need of ice.
Some have had to seek out solutions and produce ice for their consumption on a small-scale, such as the fishing industry and the Military Construction Company.
Other companies have to buy it and bring it from the city of Holguin, almost 90 km away. Meanwhile, private business owners "get by" buying small amounts of ice from many families, which makes it a tedious business.
Maybe the ice-making method using ammonia was out-of-date, but they could have modernized the factory. It was normal to see carts of reyado sellers (a sort of slush) in front of schools and parks in Mayari. Snow cones are also hard to come by nowadays. A block of ice was grated really finely and then syrup was added. The reyado was really refreshing.
The ruins could even be used for another productive or social purpose, if it definitely won't produce ice again.
However, it remains totally neglected, as a place where passers-by go to defecate or where lovers seek refuge because they can't afford a decent place to go and materialize their love. Not to mention the people's looting of the place, who recycle everything because of the crisis and have beaten any old concrete structure to reuse its steel.
The government not only represses Cubans and takes away our freedom, it is also destroying the economy. There is a propaganda slogan that says "revolution is to build", but here in Mayari at least, revolution is to destroy. They've destroyed everything, especially Cuba's factories.
Fábrica de hielo en Mayarí, Holguín, Cuba from havanatimes on Vimeo.