By Javier Ortiz  (OnCuba)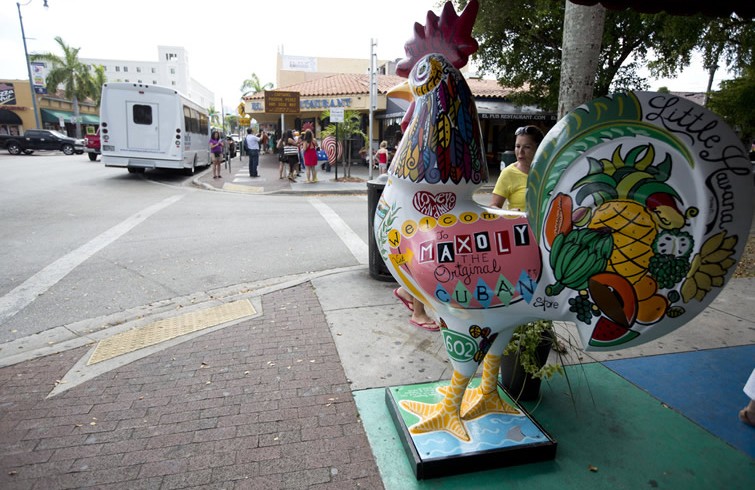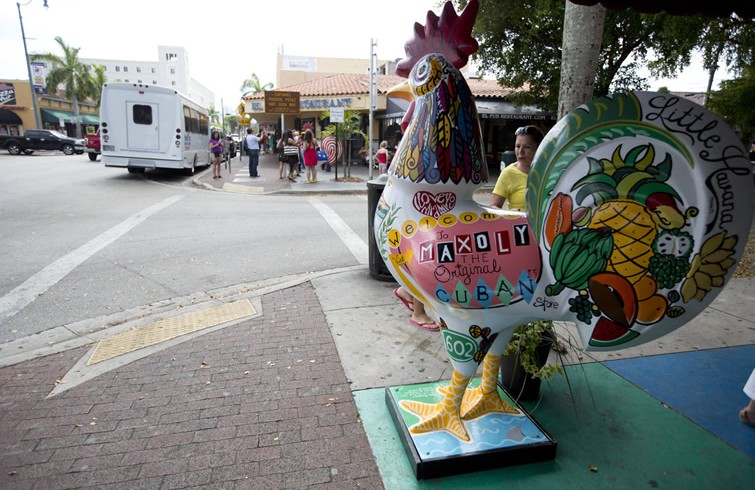 HAVANA TIMES — US farmers and businesspeople are carving out a space for themselves in Cuba's new economy, preparing for a future that, though still unclear, will apparently accommodate bilateral trade, private investments and planes, cruisers, ferries and yachts carrying tourists to and from the island.
The only ones who still have no representatives in Cuba are the more than 1.2 million Cuban Americans residing in Miami and its surroundings.
The United States' agricultural industry has sent over its representatives for the normalization talks in Cuba. New York entrepreneurs visited the island with their governor, and, during a press conference in Havana, Minnesota Senator Al Franken declared that those who support the blockade in Washington are a small minority. Next to him, New Mexico Senator Tom Udall described a number of potential parliamentary formulas to do away with the legal framework of the embargo.
Politicians, their elected representatives, have played the role of ambassadors for the corporate interests that are beginning to express themselves more and more. All the while, professional diplomats at either end interpret the Vienna Convention and go about "fixing everything up" to set up headquarters to work at in the two capitals.
Democrats and Republicans come to Havana, do a guided tour around the Mariel Port or converse face-to-face with Vice-President Miguel Diaz-Canel, the second most important politician in the Cuban government and the most visible figure among the new generation of Cuban leaders.
Who among the representatives of the more than 1.8 million Cuban-born people living in the United States speaks on their behalf in Havana? Who is going to speak on behalf of the Cuban American community during the normalization of relations between their host country and their place of origin?
Neither Congressman Mario Diaz-Balart nor Senator Marco Rubio want to do it, nor can they. Rubio presents himself as part of a new generation of Republican leaders, but has a foreign policy perception of Cuba that recalls Dwight Eisenhower, a kind of retro outlook. Rubio is perhaps one of the few people who still get worked up when explaining that the embargo is a policy that aims to punish Cuba for the nationalizations of 1961.
In the midst of this peculiar state of things, the electoral season prior to the 2016 elections has started. Florida will be more important than ever during this voting process. Two of the best-positioned candidates from the Republican Party, Senator Marco Rubio and former governor Jeb Bush made their careers there, and they both chose Miami as the place to launch their candidacies from.
Florida is not only the political home of these Republican candidates: it is also one of the swing states, where Democrats and Republicans tend to fight over the undecided votes that decide who goes in, stays or leaves the White House.
Who will the Cuban American electorate lean towards this time around? In 2012, most voters in Florida's Cuban community opted to re-elect the Democrat president. A survey conducted by Bendixen & Amandi confirmed that Obama obtained 53 percent of the Cuban vote. Sixty percent of these votes came from people of Cuban origin born in the United States.
A few weeks ago, Florida Governor Rick Scott stated that the eventual lifting of the Cuban embargo would take away job opportunities from Florida residents and affect their economy – a thesis he did not back up with anything except his own, personal wishes.
Representatives of law firms based in Florida arrive in Cuba every week as part of field reconnaissance missions. But Miami is absent. Most Cuban American politicians are promising they will take their parents' country back to midnight, December 16, 2014 (the day before President Obama and Castro announced rapprochement) And who wants to go back there?
By dint of a political coincidence, 2016 will also be an important year for Cubans on the island: the 6th Congress of the Cuban Communist Party will then be held, to review the economic reforms of the last five years and spawn a new generation of political leaders, who will have to deal with the new head of the White House.
Geographically, Florida is the US State closest to Cuba. Miami is the second city with the largest population of Cubans. Politically, it is distant…or stuck in the past. The way things are going, Cubans over there will be last to have their opinions heard or negotiate something, standing in line behind the Spanish, French, Canadians and even other US citizens.