More Dirt on Cuba's Foreign Investment Law
Eddy Carbajal Rodríguez*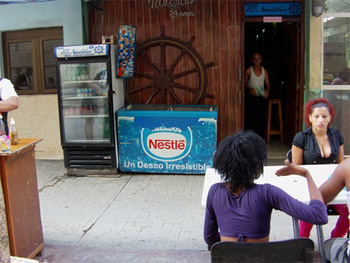 HAVANA TIMES — In Cuba, the deciding factor when it comes to capitalists seems to be whether they are Cuban or foreign. The new Foreign Investment Law authorizes private capital in the form of joint-venture or wholly foreign companies.
That is to say, totally private companies will begin to exist in Cuba, but that doesn't matter, because the owner and boss is a foreigner and the country needs their dollars to fill the State's coffers, the same ones it has managed so poorly over the past 50 years, squandering and misusing the resources are poorly-paid workers have modestly created.
The socialism allegedly being built in Cuba will continue to be called socialism, even though these companies will be privately owned, in whole or in part, by a small group of people. We will continue to be socialists because that small group of people is made up of foreigners and not Cubans.
We're heading down the right path, the path traced by a developed China that has a Human Development Index below ours, a China with phenomenal levels of corruption and government leaders who are millionaires (Chinese members of parliament have amassed fortunes greater than all of the wealth of the US Senate). We should not forget that economic growth is not synonymous with social growth.
I am not against foreign investment, not in the least. To oppose such investment would be to oppose the development of local businesses. But such foreign investment should not be controlled and assessed exclusively by a State commission that is entirely removed from the direct interests of the employees of Cuban companies.
Foreign or domestic investment should only be controlled and managed by company employees themselves. They, as a whole, are the only ones that should be able to decide how investments are to be made. It would be difficult to imagine these employees being happy about a foreign boss taking 50 percent or more of the company's profits at the end of the fiscal year.
This is how the State is betting on private capital. Not even cooperatives (true forms of socialist management) have been given the benefits granted to private foreign capital. Cooperatives are even subject to the trial-and-error method.
It seems it's ok to experiment with common Cubans. If things don't work out, then that's that. But one can't play such games with private capitalists, they're truly indispensible.
We will never have true socialism while a handful of people decide the fate of everyone else, while the few who have entrenched themselves within the Party-State-Government-Army are the ones who dictate what socialism is and isn't, taking upon themselves the right to define what counts as socialism and having others reproduce it. While this is true, we will never have socialism.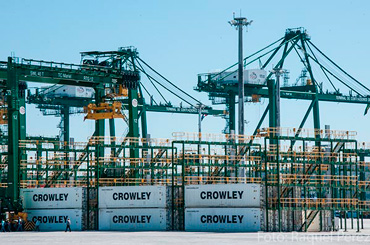 We will never have socialism while we still have a wage system, a form of exploitation acknowledged many years ago. It doesn't matter who the exploiter is, whether they are capitalists (foreign and not) or a State institution.
The three ways in which foreign investment is being introduced in Cuba are not new – they had even been recognized by the previous law. The novel thing now are the incentives offered investors (what could a country devoid of resources of any kind have to offer other than labor?)
One need not be an economist to figure it out: one the one hand, we have tax incentives and, on the other, a cheap workforce. Anyone who knows what it is to have a salary of 15 or 30 Cuban Convertible Pesos a month will not think twice to run after jobs that pay anything more, be it fifty, a hundred or a thousand dollars more. It doesn't matter what currency wages are paid in, that's trivial.
What's more, the exploitation is double: on the one hand, we have the foreign capitalist and, on the other, the State employment agency. The latter, tasked with protecting the interests of workers (as the official discourse claims), obtains commissions on the basis of the workers it supplies foreign capital with.
Foreign capital will come to Cuba smilingly, ready to hand out crumbs. Part of these crumbs will be taken by the State and we will also smile and be happy with the crumbs that are left for us, because, when all is said and done, it's more crumbs than what we have now.
—–
(*) Industrial engineer.