More Harassment for this Democratic Socialist
By Osmel Ramirez Alvarez
HAVANA TIMES — Before being arrested for writing independent journalism and for believing in democratic socialism, I was getting things ready to take part in a course/workshop in Lima, Peru. As soon as I got out of jail, it was a race against time.
With my whole family still anxious, I left for Havana, even borrowing money so I could try and go.
I had several reasons for wanting to go:
1) On these courses and workshops, you always learn new tools and innovative methods to improve our work, which targets an ever more demanding public.
2) Being able to visit Peru, which has always been my wish because of its history and both its natural and cultural wealth.
3) Saving as much as I can of my food allowance, and if necessary putting up with a little bit of hunger, in able to replace some of the things I lost in the Cuban Ministry of Interior's operations against me and my friend.
I almost flew so I would have time. I spent money in the middle of such a critical situation, believing it to be an investment. I hoped to make the most of the country of the Inca's more affordable prices so as to account for every cent I stole from my stomach.
Everything went smoothly, luckily, with the visa and other paperwork. I was due to fly to Lima on Sunday, November 19, at 3:10 PM. 5 hours and 20 minutes separated me from the Andean capital.
I checked in without any trouble and waited in a very long queue for an hour to go through immigration, before going into the waiting room.
Standing in front of a young girl in uniform, I received the sad news: "You can't travel; you are banned from leaving the country."
Why, if there is no legal obstacle against me that stops me from enjoying this recently rescued right? I asked.
"You would know if you've had any problems recently that would stop you. "Here, it only says you can't," she replied plainly.
I was then led to an immigration office adjoining the waiting room. Everyone had their eyes on me. I'm sure the foreigners there thought that I was a terrorist suspect. However, the Cubans there knew what was going on really well.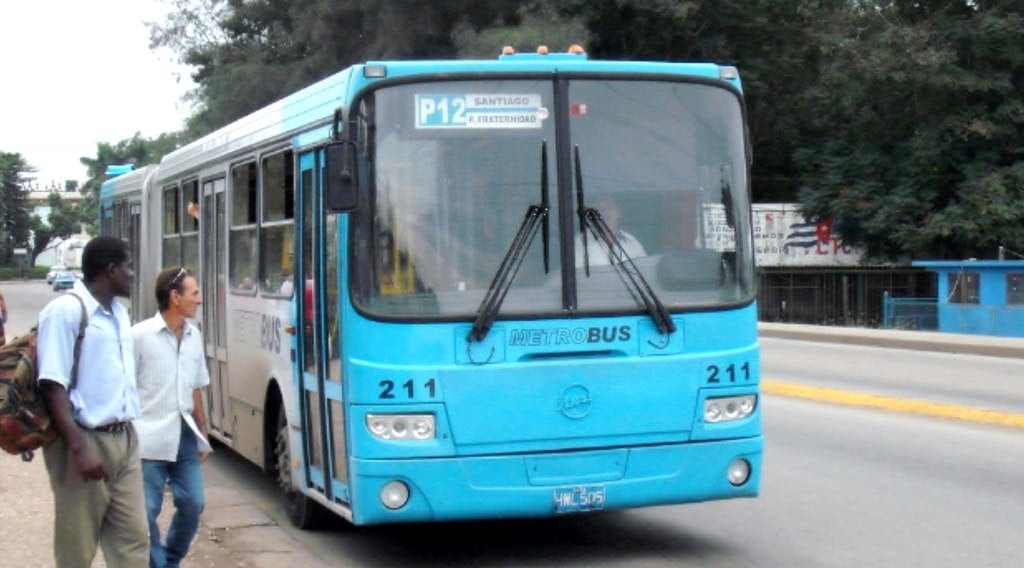 They took my information down and I could leave without any more trouble, but my trip had been aborted. Once I was on Boyeros avenue, waiting for a P-12 urban bus, three planes took off one after the other and they flew low above my head. Only one of them belonged to Avianca, the airline I had checked in to. There was my empty seat because of intolerance and punishment instead of the law.
I went straight back to Mayari on a private truck that had been adapted to carry passengers. I spent the whole night traveling. 14 hours! However, the next day I was back home again with my beloved family.
Everything is happiness even if I couldn't travel because I am with them and they are very afraid when I'm not at home. These are people who have never been afraid of anything, up until now, in this country full of other invisible countries for the majority.
Every arbitrary action against me and my family increases the feeling that I'm being treated like a persecuted politician instead of a censored journalist. Do both these things mean the same thing to the government?