My Memories of Havana's Mella Theatre
By Maya Quiroga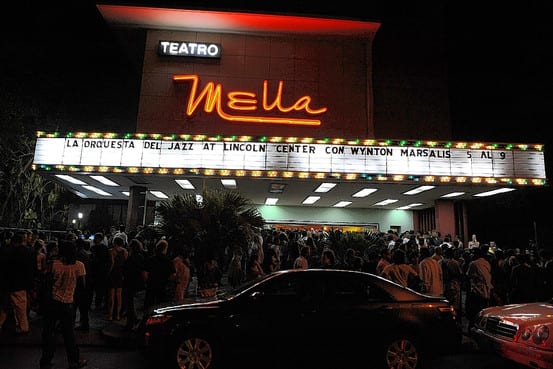 HAVANA TIMES — Because of my age, I wasn't able to attend the worldwide premiere of the play El Circulo de Tiza Caucasiano ("Der kaukasische Kreidekreis"), at the Julio Antonio Mella Theater, back in September 1961. I imagine that no lover of stage arts in Havana wanted to miss the event when the Mella would open its doors, a theater located on Linea Street between A and B Streets, in Havana's Vedado neighborhood, the same neighborhood that once embraced the Rody Theater, one of the world's most modern and elegant film circuits, before the Revolution triumphed.
Over the past 25 years, the Mella has become my second home. Here, I have witnessed unique and once-in-a-lifetime moments in Cuban culture. In 2011, Ciro Benemelis, President of the Cubadisco Festival, gave an Honor Award to the theater that has hosted the galas of Cuba's largest record company festival for two whole decades.
In December 2013, I met US pianist Arturo O'Farrill, son of the great conductor, composer and arranger Chico O'Farrill. With regard to the Jazz Plaza International Festival, he said: "There's electricity in the air and in the atmosphere. People come to listen to jazz and improvisations. This is something that I admire about Cuban audiences, because they're very respectful. They're my favorite public. I'm very excited about my trip to Cuba. This country is a treasure."
Arturo told me in an interview about the first chapter of his project entitled "The Conversation Continues", which was founded in 2014 with Cuban composers and solo-artists taking part as well as the Afro-Cuban Jazz Big Band orchestra. This project is a tribute to the great Cuban percussionist Chano Pozo and within it, O'Farrill talks about an imaginary conversation between Dizzy Gillespie and Chano Pozo, two world renowned artists who have lived in his musical imagination.
Two years later, bands and solo-artists, such as The Preservation Hall Jazz Band, US trombone player Steve Turre, who used to play in Dizzy Gillespie's band and US guitarist Billy Gibbons, who was once a member of famous band ZZ Top, leader in hard rock and blues rock and other jazz stars such as Doug Cameron, Camila Celin, Ehrem Hanson, Andrea Brafield, Rafael Paseiro and Miguel de Armas, were brought to the Mella for the 31st edition of the Jazz Plaza International Festival. Other amazing performances included that of Wynton Marsalis.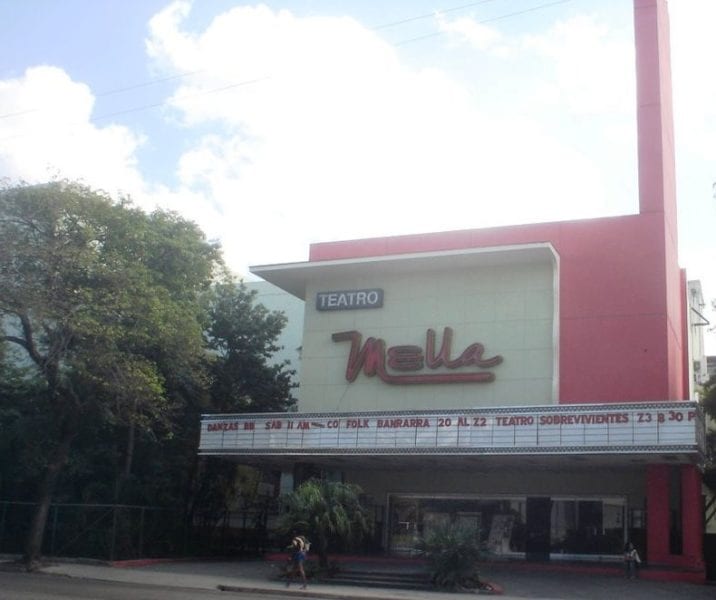 It was also at the Mella that I was moved in the most indescribable way by the show Broadway Rox, created by the Ambassadors of Broadway, which was directed by the prestigious actor, singer and producer Rob Evan. It was during Havana's International Theater Festival in 2015 that the US company performed songs from 12 different musicals that have been put on in the last 20 years on Broadway, for a Cuban audience.
The musical repertoire included contemporary songs which belong to productions such as: The Phantom of the Opera, Rent, Jersey Boys, Wicked, Jesus Christ Superstar, Hair, Memories, Dancing Queen, Aquario, Tommy The Who, Rock of Ages. A tribute to the '60s was also made in this show, particularly to John Lennon, Billy Joel and Paul McCartney. It was a review of an unforgettable era that still lives on in the collective memory of many generations of Cubans.
It was at this Havana cultural center that the Jazz Festival of Young Artists "JoJazz" was born, which has opened its doors to new talents who have graduated from Cuban art schools and are today among the best musicians on the international jazz scene. However, if we're talking about Havana's International Ballet Festival, companies, such as the Washington Ballet, the English National Ballet and the Berlin Opera Ballet as well as many others, come to mind.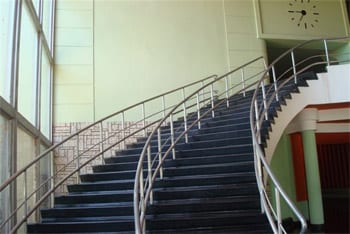 Recently, the Leo Brouwer Chamber Music Festival and the Human Voices festival have also been hosted here, bringing together famous musicians and bands from Cuba and other countries at the Mella. Even the Drum Festival took place here in 2016, where US drummers Alex Acuna and Walfredo de los Reyes Jr. performed.
I have frequently gone to performances which are part of the National Comedy Festival there, as well as events starring dancing companies on the national dance scene like Prodanza, the Rosario Cardenas Company, Lizt Alfonso Dance Cuba, the Retazos Company, Banrarrá and Cuban Contemporary Dance, to name but a few.
It's been nine years since it last underwent repairs. The building really needs a "touch-up", as we Cubans say. For a time being, people in Havana will no longer be able to witness special moments relating to dance, theater, music and comedy however, the most important thing is that this central building, representative of Modernist architecture, returns to its old splendor.
When these days of festivals and tributes to the founders and cultural institutions that have accompanied the Mella Theatre throughout its 55 years of life end, building works will be done to the stage that has been graced by so many world famous stars and their art.