Nicaragua: Female Political Prisoner Warns Ortega Judge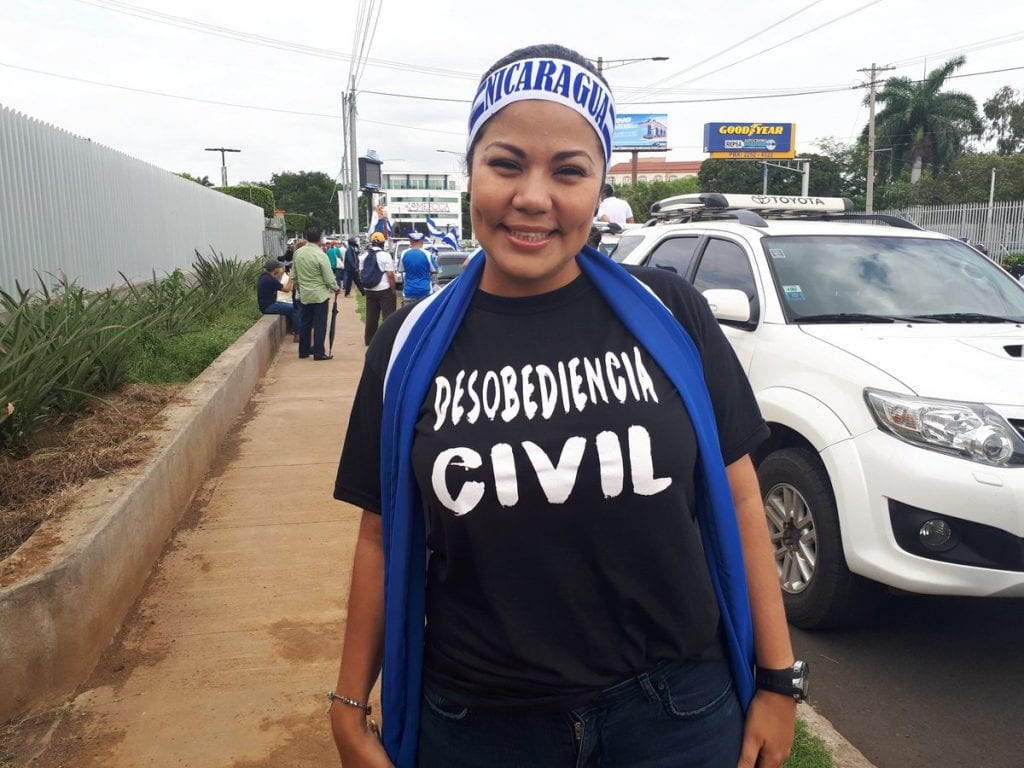 "You're a Prisoner of Your Own Evil", says Irlanda Jerez

HAVANA TIMES – "How much did they pay you for serving the murderers and condemning the innocent?" writes the dentist and merchant Irlanda Jerez from prison.
From: Irlanda Jerez*
Tipitapa, March 11, 2019
To: Judge Edgard Altamirano:
From cell number 5, where I'm being held captive by the genocidal narco-government you belong to, I tell you:
You're a faint-hearted puppet, a liar, a corrupt murderer of Justice; you're a son of a whore like all the functionaries and people who continue as the puppets of this Genocidal pair.
You found me guilty and sentenced me to five years without evidence or witnesses. How much did they pay you? Do you still have that money? Surely NOT, because for people like you – sick, ambitious, thirsty for wickedness – nothing satiates.
How much in money and goods… did they pay you for condemning Medardo Mairena, Pedro Mena and all of the INNOCENT Farmers?
How much did they pay you to serve the murderers and condemn innocent people?
I'm sure that your ex-wife, current wife, and children are ashamed of you; and the temporary lovers that you have to pay with blood-soaked money, because you will NEVER know love.
In what place did you study? Where? Have you asked yourself in some moment of spiritual clarity – if you ever have one – where you'll end up?
You've condemned all your family and your descendants. They have me as "prisoner" and I'm FREE, while you're a prisoner of your evildoing, of twisted and perverse thinking, a prisoner bound to obey, because if not you're left without money, a prisoner of ambition…. Your prison is in your mind, and I'm sure that you drink and take pills to be able to half-sleep.
I'll tell you something, Edgard Altamirano:
Everything on earth will be paid for, and no one will escape Divine Justice…. And you here WILL PAY… Little time is left.
With immense love for God and my country, I find you guilty in the name of all the innocent people you've condemned over all the years that you've acted as "JUDGE".
Dr. Irlanda Jerez
Political Prisoner
Proudly Nicaraguan
P.S.
People like yourself are bought with crumbs.
There are human beings who can't be bought with all the gold in the world, because their principals, values and love ARE INFINITE and have no price.
I won't sell out… and I won't surrender… Always forward.
—–
*The small business leader and dentist Irlanda Jerez has been in prison for over eight months in an eight by four meter cell, in the "La Esperanza" women's prison along with nine other prisoners of the Daniel Ortega and Rosario Murillo regime.