Obama-Africa-Cuba Connection
By Circles Robinson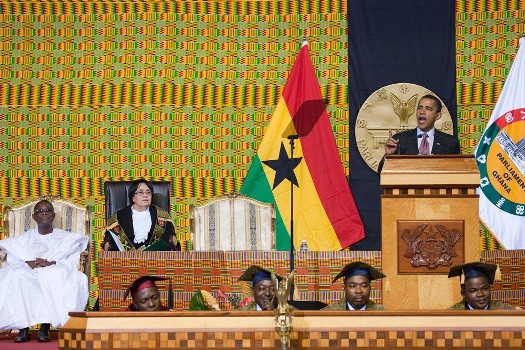 HAVANA TIMES, July 11 – Barack Obama is making his first visit to sub-Saharan Africa as president on Friday, touching down in Ghana after attending the G-8 meeting in Italy.  He has much catch up work to do to change the global "uncaring" image of the United States.
Obama is expected to make a speech on Saturday that sets forth his government's Africa policy.  Expectations of his visit are high.
Numerous business oriented press reports talk about the increase in African trade with China and the need for the new president to further US economic interests and promote democracy.
At this time of world financial crisis, little attention is being paid to the social problems that must also be addressed, including the HIV/AIDS pandemic that takes more lives in Africa than anywhere else.
That's where Cuba – a Caribbean island country that participated in many of the African liberation struggles against European colonialism – could play a surprising role if only the US would see fit to mend a bridge down for 50 years.
For more on how President Obama could help Sub-Saharan Africa confront HIV/AIDS and at the same time start a new era in relations and cooperation with Cuba read:  Africa Could Bring Cuba-Obama Closer