Opportunities or Nepotism at the Vladimir Malakhov Grand Prix in Cuba?
By Gaby Rabassa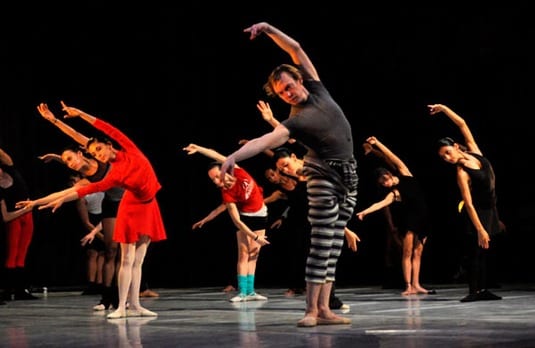 HAVANA TIMES — While speaking to some dancer friends of mine, at Cuba's Arts Academy (ISA), I could see the disappointment reflected in the infinite sacrifice that characterizes students and artists in our country.
Just over two months ago, the "North Atlantic Dance Championships and the Vladimir Malakhov Grand Prix" took place in Holguin, Cuba, which was supposedly a great opportunity for young Cuban choreographers and dancers. Two grants to study abroad were being given out, the best mise-en-scene, choreography, performance… In a nutshell, a whole fantasy world that would be shattered in the face of regionalism (an allusion to one of the reasons why the "10 year War" in the 19th century failed to achieve independence) which still makes us lose out even today.
It just so happens that the jury – the same jury as three years ago – made up of the great Vladimir Malakhov himself, his manager and the director of Holguin's Codanza Company, as well as being the host city of the event, didn't hand out awards to the most skilled dancers, or the best performances or the best techniques. Like in previous years, they awarded nepotism, special interests and under-handedness.
Excellent dancers, who have won prizes and recognition at other cultural events, criticized the lack of professionalism, the little respect they received and the event's final results, which was just a waste of time for them.
It isn't because of a lack of advertizing, calls for entries or propaganda that there are less and less participants in this competion, both nationally and internationally. Given the circumstances, we don't even know what the requirements are anymore to be given an award and therefore, respected professionals choose not to waste hours of their artistic careers on false hope.
We should ask ourselves then:
What is the real objective of this contest?
How do the organizers benefit from it, apart from the obvious?
How is it possible that they allow these kinds of tricks in our country?
Interest, opportunities in family businesses, regionalism etc. exist all over the world… However, that doesn't mean that we shouldn't denounce it.
There should be an unbiased jury, at least in appearance. The corresponding authorities should apply the law of nepotism in these competitions, like they do at workplaces. Such an important event for our culture's development and recognition abroad should be controlled more.
The news publish the significance of this event, the alleged opportunities and even hopeful dancers in the middle of their rehearsals, but… who publishes the real results?
These professionals deserve our respect, who with few opportunities to make it, who still choose a career that implies such sacrifice as it is short, where the majority end up becoming teachers, because time has passed them by, years, fixed competitions and even still, continue to paint Cuba's sky with their dances.