Our Lady of Charity Day Observed
Rosa Martinez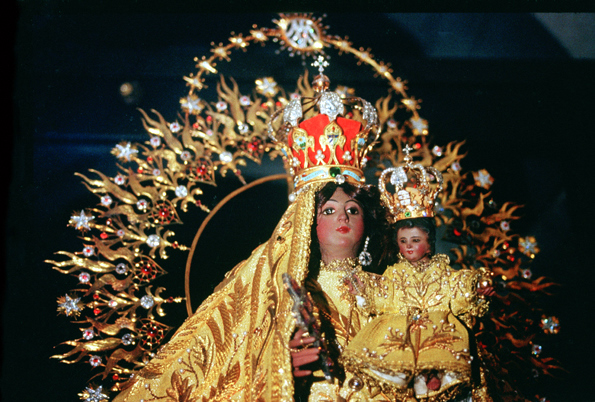 HAVANA TIMES, Sept. 9 – When the tragedies hit home, when we go to the doctor but can't find a cure, when a boy or girl begins to suffer strange attacks, when a parent loses a child —or a child a parent—, when a relative finds themselves in jail… in the midst of all such difficult situations, many of us Cubans call upon our Patron Saint for guidance, for the power to endure all pain and to even remedy our misfortunes.
We ask her for her blessings; that she protect our family, friends and our country; also that she helps us to walk the correct path that will lead us to a happier and more lasting life.
Yesterday, many Guantanamo residents and Cubans in general celebrated the nativity of Our Lady of Charity (Caridad del Cobre), the mother and patron saint of Cuba since 1916.
I join the call of the bishop of the Catholic Church of Guantanamo-Baracoa, Monsignor Wilfredo Pino Estevez, in his message broadcasted by Radio Guantanamera.
I too urge: "That the Mother of Cuba also protect our sisters and brothers of other religions.  That the Virgen de la Caridad inspires the country's authorities so that all of the decisions they make have the blessing of God and are always for the good of our people."
"That in a special manner, She takes care of the children, the elderly, prisoners, the sick, those who live alone, those who feel sad or abandoned, and those who have moved away from the Church and want to return to her but don't know how."
And, most importantly —for Cuba and the world— that peace and friendship reign.