Pastors for Peace and Cuba: Political Propaganda Disguised as Humanitarianism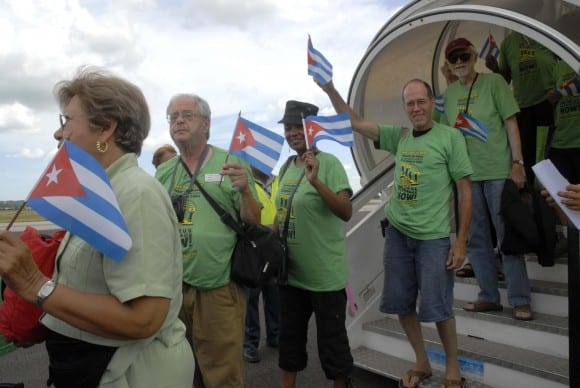 Nothing in Pastors for Peace's work has been for free, an organization which portrays itself as being charitable and humanitarian but is nothing more than an instrument belonging to the Cuban government in reality.
By Alejandro Armengol (Cubaencuentro)
HAVANA TIMES – Once again, Pastors for Peace have gone on their Caravan to Cuba. They have done this 30 times before, ever since 1992. More than a humanitarian mission, the propaganda organization has a very clear objective: to seek out new followers and disseminate an idyllic image of the Cuban regime.
Its members arrived in Havana after a tour of different US cities (46 this time), during which they asked for humanitarian aid and medicines for Cubans.
Ever since its creation, organization members have walked a very fine line which, in a different country, or at a different time, could have been very dangerous; however, it's just become a simple stroll for them now.
They have never asked the US government for authorization to travel to Cuba, and while the group's name intends to make its vocation for peace and harmony clear, they always make sure to stress the fines and possible arrests that have never manifested. Although the Internal Revenue Service (IRS) has sanctioned them for violating trade laws with the enemy.
So, between civil disobedience and solidarity with the poor, Pastors for Peace is a group which tries to at least make their fraternal attitude known, as well as their rejection of the US embargo.
This would all be fine and dandy if said vocation wasn't linked to another: a suspicious reverent attitude that goes beyond respect, a notorious interest in rubbing shoulders with those who rule in Cuba and an unfortunate fondness to serve the Cuban government's propaganda purposes.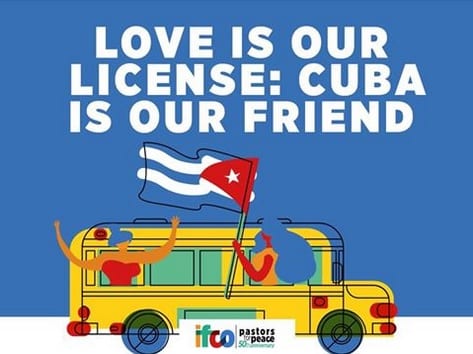 After donations and a propaganda campaign in US and Canadian cities, which declines every year (in 2014, they only traveled to 65 cities, while they went to as many as 120 in 2011), there is a maneuver which is upheld as a display of their durability, even if they have lost reach and resonance.
From the time of the group's founder (late Reverend Lucius Walker), nothing has been for free in an organization which portrays itself as being charitable and humanitarian. Not even the month of their Caravan, which has also served at times for them to take part in Cuba's July 26th celebrations.
But, there's more to the story.
Reverend Walker was a good example of a man who used religion to become an accomplice of totalitarianism.
In 2011, a US Department of State cable was discovered, in which Walker threatened to cancel academic grants for every US medicine student in Havana who reached out to the US Embassy on the island.
The cable (one of hundreds of thousands published by Wikileaks) assures us that the pastor made this threat the day before one of these students was to go to a US citizens meeting, who act as voluntary activists across the world, to get in touch with others suffering emergency situations, such as hurricanes.
This took place in 2007 and it wasn't anything new, there wasn't even a conspiracy involved or anti-Cuban activity against the meeting's objectives. US embassies organize similar networks the world over.
That's to say, in Pastor Walker's eyes, there were "good" and "bad" humanitarian acts. He not only considered himself an agent of "good actions", but also a guardian to stop "bad actions". Although his actions could also be considered the actions of one of Castro's henchmen.
Pastors for Peace have always done everything they can to transform an alleged humanitarian mission into something political. Today, their work doesn't have much of an impact, but the religious habit is still there, even though this doesn't make the monk.
Real humanitarian aid is currently provided (every day, silently and by the millions) by the exile community who send foreign currency and all kinds of items to the island. But they mustn't be all that interested in receiving a letter signed by Fidel Castro, like Walker had, or in being welcomed by Diaz-Canel, like these propagandists under the guise of "missionaries" just were.
—————
Here we republish an article from the official Prensa Latina News Agency on this year's visit of the Pastors for Peace Caravan to Cuba:
Cuban President Welcomes Pastors for Peace Caravan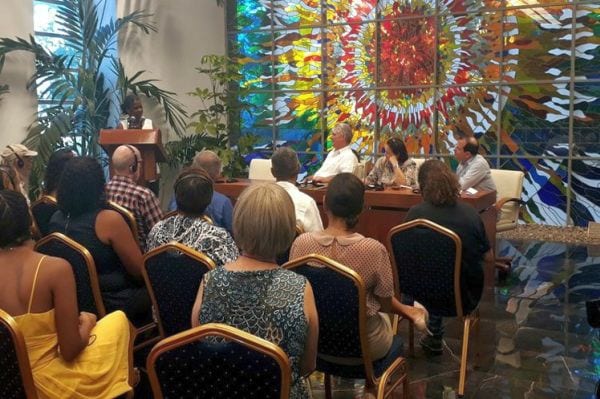 By Prensa Latina
Cuban President Miguel Diaz-Canel received members of the 30th edition of the United States-Cuba Friendship Caravan, organized by the Interreligious Foundation for Community Organization, IFCO-Pastors for Peace.
This group -made up of 34 people from the United States, Canada and Mexico- is headed by Gail Walker, daughter of the Reverend Lucius Walker (1930-2010).
At the meeting, the Cuban leader expressed Cuban people's gratitude for the valuable work of solidarity carried out by Pastors for Peace, which represent the noblest feelings of the American people.
The visitors expressed their willingness to continue organizing these caravans of love and friendship in support of the largest of the Antilles, underlined the prime news broadcast of National Television News on Tuesday.