Proud to Live in a Medical Power Like Cuba
Yusimi Rodriguez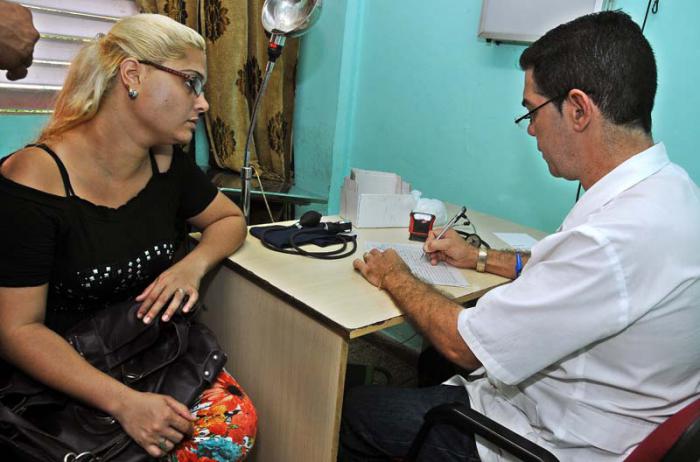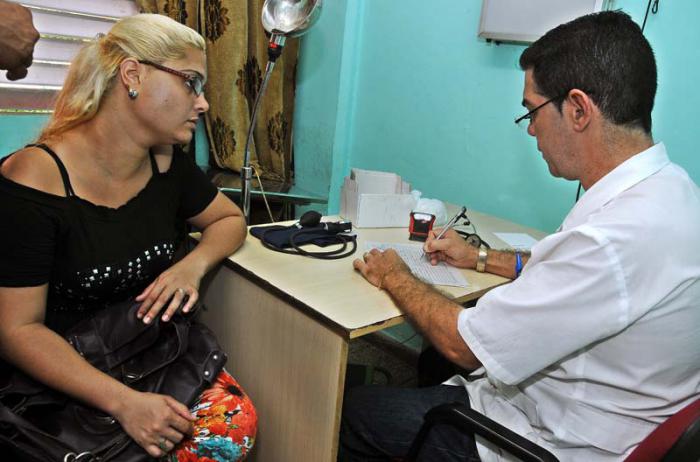 HAVANA TIMES — There's no doubt that one of the achievements of the Cuban Revolution has been universal access (not free) to health care for every Cuban.
I have known people who don't have this kind of access in their own countries, and they have expressed their incredulity and even envy to me, when faced with a system which guarantees medical attention to all Cubans and even other people, with its missions abroad. I must admit that I have felt pride in our medical power at times. That pride has deflated on several occasions when I have needed to use this power.
In 2015, I underwent surgery. In spite of the difficulties I faced to get a chest X-ray (they didn't have any film), it was one of those moments when the medical power honored its grandiose title: the surgeon, the anesthetist, the stretcher-bearers and the nurses who almost overwhelmed me with their concern, the meticulous attention of their work.
Let me just clear something up, because it might seem like it was something very serious, it was outpatient breast surgery due to something called a fibroadenoma, which are completely benign. Even when the surgeon was pretty sure that this would be the final result from the biopsy, he still carried out an in-depth study. Once I had been diagnosed, I was advised not to consume excessive amounts of dairy foods, coffee, tea and chocolate; as well as taking vitamin A, E and B6 cycles for the rest of my life. That's where this medical power began to fail me.
Precisely foreseeing shortcomings in our power, one of my mother's friends, who lives in the United States, has taken it upon herself to keep me supplied with vitamin E. I have bought vitamins A and B6 here without any problems… until last week, after a resting period in the cycle, I had to do the first cycle this year. I have vitamin E, like I said, and A. I only need vitamin B6, which like many other medicines need a medical prescription.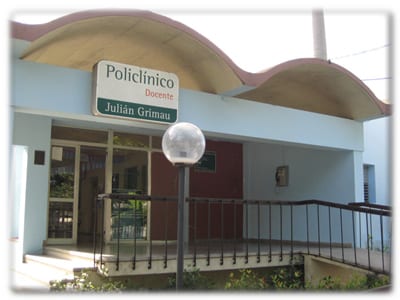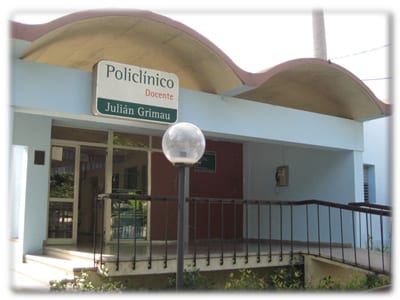 Less than a month ago, we were left without a doctor at my neighborhood doctor's office, something which can happen and has happened before. However, if you don't have a doctor at the medical center you're assigned to, you can go to your nearest one and that's what I did on Thursday morning, prepared with patience and a book: when a doctor is missing at a medical center, the nearest one gets busier than normal. And if it's the day for pregnant women to be seen, it's almost better to think twice before going to the medical center.
The good news it that I didn't need to wait very long. The bad news is that the doctor wasn't there because she was a doctor on duty that day. I went to the polyclinic, I waited in a small line, I went in; I explained to the doctor that I feel perfectly fine and so I wouldn't take up much of his time. I just needed a prescription for B6 vitamins. Precisely what he couldn't give me. Doctors at polyclinics aren't allowed to prescribe medicines, even though they have prescriptions, like this one did, and they even face fines if they violate this guideline. "I'm sorry, I feel for you, but I can't help you. On this same street, a couple of blocks down, there are three doctor's offices, they can give you a prescription at any one of these."
I only needed to walk two blocks to get to the first one… which was closed because it was being fumigated. At the second one, three blocks further down, there was a doctor… a pediatrician. They can't give prescriptions to adults. But why get down-hearted? Right in front, there was a third doctor's office… and a piece of paper on the door that informed patients that it was being fumigated.
I went back to the polyclinic and asked to see the director, searching for an explanation as to why a doctor there couldn't give me a prescription, or a solution. The director wasn't there. However, the secretary offered me a solution: the doctor's office near my own which I had overlooked. Six blocks from the polyclinic, in addition to the ones I had already walked. Nothing out of this world, really. I'm only 40 years old and am in quite good shape. I imagined my mother, who is now over 60 years old and has generalized osteoarthritis, walking so much just to get a prescription and it no longer seemed like nothing out of the ordinary to me.
At the doctor's office, there was a doctor and only two patients waiting before me. One of them was pregnant. I got out my book. Pregnant women need a more exhaustive examination and the doctor, anticipating the time she would take with her, said that if anybody else came that we should tell them to come the next day. This task was assigned to the woman who had come after me, and she needed to transmit the doctor's message to a woman who had just taken a pill and had had an allergic reaction. Maybe she should have explained her case to the doctor, as it was probably very likely that she would have been seen, but she lowered her head and turned around. I thought about the fact that if I had taken a little longer to come to this office, I would have been the one to receive this response.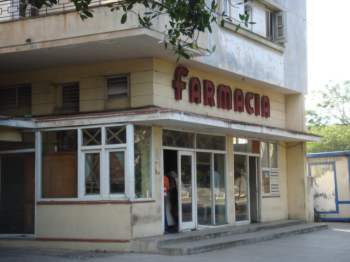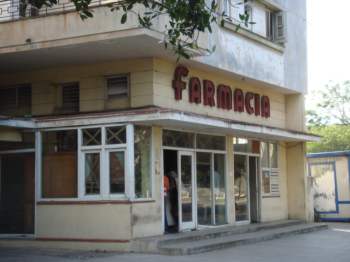 This time, I was really lucky. All I had to do was spend a morning chasing after my Vitamin B6 prescription. Three years ago, it took me nearly a week to renew my salbutamol card for my asthma, because there hadn't been a doctor at the doctor's office then either. At one of them, I met a woman whose two sons were doctors and were on missions abroad. She had also spent several days trying to be seen by a doctor. It took us over an hour to convince ourselves that we wouldn't be lucky that day.
However, like I said before, and even though it took me almost a week to renew my card, this time, I managed to get my prescription. That is to say, there was a happy ending… if this were the end of the story. When I tried to buy the vitamins, that same afternoon, I found out that Vitamin B6 had been missing "for a while", according to an employee at the first pharmacy I went to in Vedado. I say the first, because in spite of what she said, I went to three more where I got the same answer.
I didn't convince myself until the following day, when they told me the same thing at a pharmacy in my part of the city. And along with Vitamin B6, Kogrip and Domperidona, medicines which my mother needs, have also been missing "for quite some time." I just found out, from an article published in Diario de Cuba, that Clordiazepozido is also missing. "… if you are guided by the selection at pharmacies, Cubans aren't allowed to get depressed or stressed…", a doctor claims in the article written by Adriana Zamora. The only comfort I have is knowing that in other countries, people need to have health insurance or pay huge amounts to be seen by a doctor. They aren't lucky, like I am, to live in a country that is a medical power.