The Disadvantages of Decree 349 for Cuban Writers
By Ariel Maceo Tellez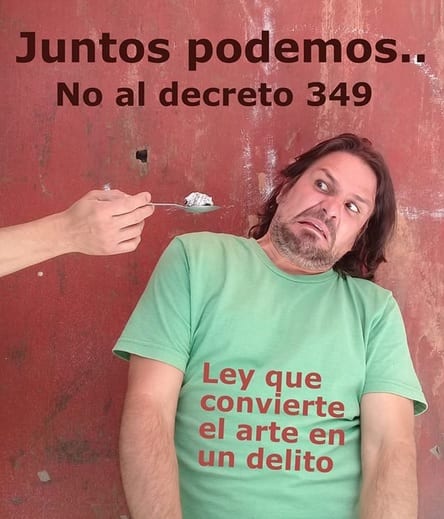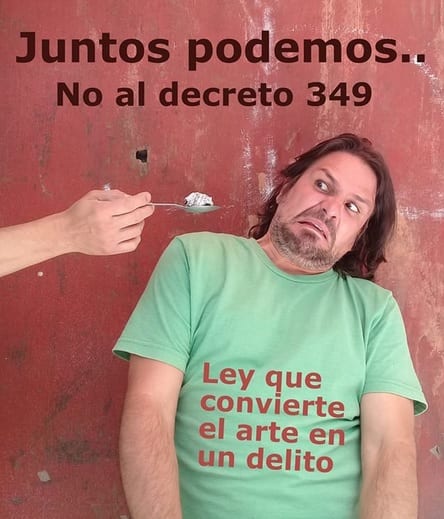 HAVANA TIMES – A few days ago, I published a Facebook post on my profile asking my writer friends for three advantages of Decree-Law 349 for Cuban authors. Not a single one of my Facebook friends, some of who hold down high positions in Cuba's literary institutions, could answer me.
I would have made do with one advantage, but I wasn't given any. They couldn't because shame must be consuming them on the inside and they probably can't sleep because Decree-Law 349 doesn't bring any advantages for Cuba's writers, quite the opposite in fact. So, here are a few of my own to get the dialogue going.
– Writers will become enslaved to cultural institutions.
– Poets won't be able to hold public readings at places where people go to appreciate their work, much less earn money for their readings.
– Writers won't be able to have characters like Candito "El Rojo", Mr. Ramirez, Charlie, Mario Conde, or only have one eye, or be racist, homophobic, defectors, pedophiles, heterosexuals, dissidents, faggots.
– The Hermanos Saiz Association and UNEAC will become defunct and writers will leave them en-masse.
– Literary competitions will be rigged, like they have been up until now.
– Writers won't be able to use patriotic symbols in their work.
– Fans of erotic literature will die of nostalgia because writers won't be able to publish these kinds of stories anymore.
– Writers will only be able to publish cooking and self-help books.
– Writers will be persecuted by State Security, like they have been up until now.
– The International Poetry Festival in Havana will be a very interesting event for foreigners.
– Writing groups will be disbanded.
– Writers won't be able to use words like: pinga, cojone, el recontra cono de tu madre, singao por culo, repinga, puta, tortillera, meter la pinga en el flab, maricon, chupabollo, peste a huevo, lipochurda, abajo Fabrica de Arte.
– Writers won't be able to have their own cars.
– The International Book Fair at the Morro Cabana fortress will be where you can buy bracelets and eat fried rice, like we have been up until now.
– Poets won't be able to recite poetry in public spaces.
– All writers will be outcasts, according to the Law.
Writers with self-respect will come into direct conflict with the Ministry of Culture.
A writer and minister of Culture, Alpidio Alonso, has the chance to repeal this law. Let's have faith that he will make the right decision, for he has the power to contribute a grain of sand to Cuban culture. Therefore, whatever happens from here on out rests in his hands. I'm sending him a hug.
#NOALDECRETOLEY349
#Demongeles
#Yonosoyvirgilio
#Generacioncerito
#Cuandoquierannosmovilizamos
#literaturalibre
#AmoaCuba