The Pain of Leaving a Country that's Falling Apart
This article summarizes my experiences: both with privileges and difficulties.
By Ana Siu (Confidencial / Niu)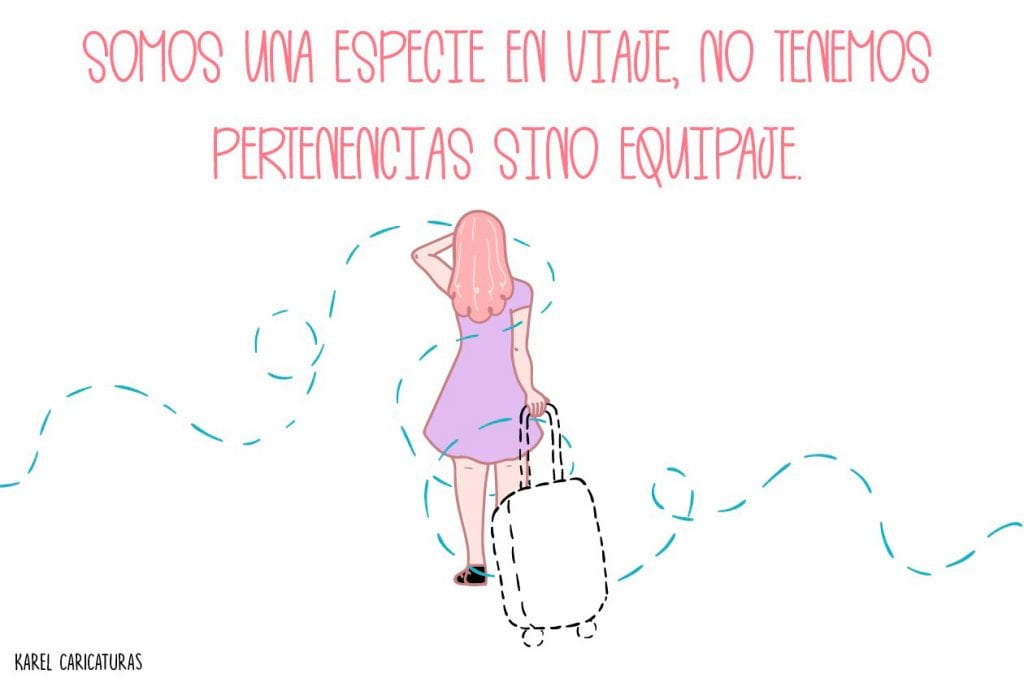 HAVANA TIMES – Ever since I graduated from the university, I dreamed about leaving the country. At least, that's what I thought. I'd planned to apply for scholarships and leave for another country, because many people told me that my country was small and I needed to see the world.
That's how I began to travel, and eventually I had the opportunity to spend a few months living in the United States. These trips were never considered permanent, and they always took place under comfortable conditions.
However, three months ago, I left Nicaragua behind, uncertain whether I would ever return. This time, it wasn't because I had an opportunity or a plan, but with the current situation in the country, I couldn't go back. There are media outlets like Al-Jazeera that are opposed to using the term "immigrant" for a person who leaves their country out of fear for their lives. Instead, they use the term "refugee". I agree that this is the best word and concept to identify me at present.
There are many types of migration, some harsher than others. I have the privilege of counting on the support of friends and family members; however, that doesn't make the personal crisis I have to work through any less difficult.
After sending my resume around to hundreds of places, and after suffering numerous panic attacks, today I find myself working in Mexico City. I'm still adapting, and trying to build a life. It's not at all easy to leave everything and find yourself forced to mature in one fell swoop.
For that reason, I wanted to share with you what I've learned up until now.
Every Nicaraguan I meet is a friend
I can't express the joy I feel when I meet a person from my country. I even met someone who's half Nica, and that person immediately became my friend. I don't know if it's because we're a small country, but I feel lucky when I meet another person who shares my way of speaking and my pain.
We Nicas make community everywhere we go. I saw that in the U.S., and now I see it here: we never abandon each other. Without caring who you were in Nicaragua, once outside the country we all love each other and support each other. I believe that one of the reasons is that no foreigner understands what we've gone through. I'm not saying that they don't try, but they haven't gone through anything similar, so it's impossible to fully comprehend.
Obviously, I don't maintain contact with every Nica I meet, but if one of them should need me, I'm there. Emigrating has taught me the importance of solidarity between compatriots. Once outside of your homeland, a shared nationality makes you family.
Nationalism?
I've never been a fan of nationalism, in fact, it seems very dangerous. Despite that, I've discovered that I feel much prouder of my country than what I thought. When you leave, the things that you considered insignificant about your styles or culture are transformed into important details that you want to scream to the world.
That "bad habit" of swallowing our "s's" when we speak, or words like "maje", begin to take on another meaning. Now it's not just a pet phrase or a flaw, it's your idiosyncrasy, and the way in which you hold onto your roots. I don't care how much delicious food exists in Mexico, I still long for Dona Tania's fried food stand and my mother's rice and beans. Food from somewhere else will never taste the same.
"That's happening in Nicaragua?"
Every time I'm asked why I left my country, I have to start the story in 1979, in order to end by explaining the current sociopolitical crisis. I have news for you: no one outside the country has any idea what's going on (in Nicaragua). The majority of those from the US and Mexico that I've spoken with are surprised to hear our story. The only people who are well-informed about it are journalists or friends of Nicaraguans.
It's sad to realize how invisible we are for many countries and media outlets, but at the same time I've understood the importance of repeating our story as many times as I have the opportunity to. As Nicas, outside the country, we also have a responsibility to resist and spread the word about the crisis in Nicaragua.
I'm feeling sad – So now what?
Last Sunday I had a nervous crisis, I flung myself across the bed, sobbing, feeling miserable. In that moment of deep pain, I came up against the reality of the situation: I had no one to hug. I'd never before felt so alone and frustrated.
Moving to another country means not having a social circle or a support network to count on. Yes, the internet and the instant messaging apps make us feel closer to our friends, but they never replace the soothing sensation of an embrace.
I know that over time I'll build friendships and I'll be able to count on people in moments of sadness, but meanwhile, it's my lot to face those sad Sundays without hugs.
Starting all over from nothing
It had already happened to me before: doing a reality check where you realize that you're not much in this giant world. But never like this. To leave your comfort zone, especially coming from a Central American country, is to arrive in another place as a nobody.
All of a sudden, everything you thought distinguished you as a professional is no longer so distinctive. You also have to put up with discrimination, which unfortunately is found on all sides against Latinos and between Latinos. To go from a city with two million inhabitants to one with over 20 million is a shock.
So many people doing thousands of things, with stories and efforts that you barely begin to take in. It's complicated to accept that the rules of the game aren't in your benefit, that everything is going to cost you twice the effort, or five times more, if in addition to being Central American, you're a woman.
The guilt
Many people emigrate every day, but not all of them are leaving behind a country that's falling apart. There are very few who have to leave with the worry of knowing that their families are running risks and lacking necessities, that they have no certainty of returning soon, because there are no guarantees for the future.
So, when you get the opportunity to leave, you feel guilty for being away and for your privileges. It's hard to go out to eat and laugh, to see new places, enjoy a beer or a walk through the city. Everything you do feels bitter, because you know that hundreds are unjustly imprisoned or have been killed.
No matter how much you try to take care of your mental and emotional health, you keep reading Twitter and WhatsApp. That's when all your problems as an immigrant become small and you feel selfish for complaining.
Jorge Drexler, my favorite singer-songwriter, said it very well in his last interview in the New York Times:
"Immigration is never an act of pleasure, it's always traumatic and that's the first thing you have to understand… Suddenly you find out that wherever you are, you're always going to have people that you miss."