The People Pay for Misguided Policies
Elio Delgado Legon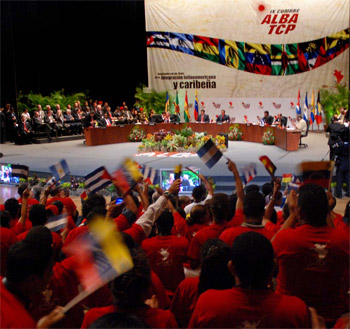 HAVANA TIMES — All of the world's developed capitalist countries are immersed in a structural crisis that has lasted for more than four years, though there's no solution in sight.
Some of these nations (like the US and Germany) have been able to keep unemployment relatively low, but in others (such as Spain, Greece, and Italy) people's lives have sunk to unbearable levels.
It is still unknown how far this crisis will sink, because the mistaken policies being implemented in Europe to reduce public spending have only acted to increase unemployment and reduce buying power, thereby deepening the crisis even more.
This whole story began in the United States with the bursting of the housing bubble, a crisis that quickly spread to other sectors and all countries that had close economic relations with the US.
So, what are the main causes of this catastrophe?
Firstly there have been the "neoliberal" policies applied in recent years. These have proved themselves to be a total failure, though they are still being insisted upon following a completely absurd logic.
Secondly, and equally important, are the arrogant and imperial policies of the governmental leaders in the US. These have isolated them from large markets such as those in Latin America, which retains its vitality despite the global crisis.
The erroneous policy of wanting all countries around the world to subordinate themselves to Washington, instead of maintaining normal and mutually advantageous relations — as is done by China, Russia and many other countries — has caused the US to see its opportunities for export and investment dwindle. Consequently, there are fewer possibilities for the development and revival of its economy.
Its policies of sanctions and blockades against other countries hurt people in those countries, but these also injure the American people.
For example, the blockade against Cuba prevents the Cuban people from accessing many medicines that are produced only in the United States, but these laws also prevent the American people from buying some medicines and vaccines that are produced only in Cuba.
Cuba has more than 11 million people, and it welcomes nearly three million tourists annually, a figure that could double and be a major market for many US producers.
Latin America is developing and improving the living conditions of its people, but it is adopting many policies that are unpleasant to Washington, which is why it limits investments in some countries and doesn't develop commerce with the dynamics that the US could if it were to implement a good neighbor policy that involved friendship and respect for other countries.
Nevertheless other countries of Europe, Asia and the Middle East are investing in this area and are increasing trade with it. Gone are the days when models could be imposed and all of the countries of the Americas dominated by the US. These peoples have awoken and they will not return to the past.
Those neoliberal policies have now failed in Latin America and those countries that have broken from them have advanced and improved their economies.
Those people around the world who insist on misguided policies are leading their peoples to despair and misery, and it's unclear what the outcome will be.
In the midst of this crisis, the old line about the "rich getting richer and the poor getting poorer" is now obvious. Millions of middle class citizens have joined the ranks of the poor, and the gap between the rich and poor is deepening every day.
All of this evidences, without a doubt, that it's the people who are the ones paying for those mistaken and failed government policies.