The Specter of Xenophobia in Cuba
The detractors of journalist Fernando Ravsberg discredit him for not being Cuban.
By Ahmed Correa Alvarez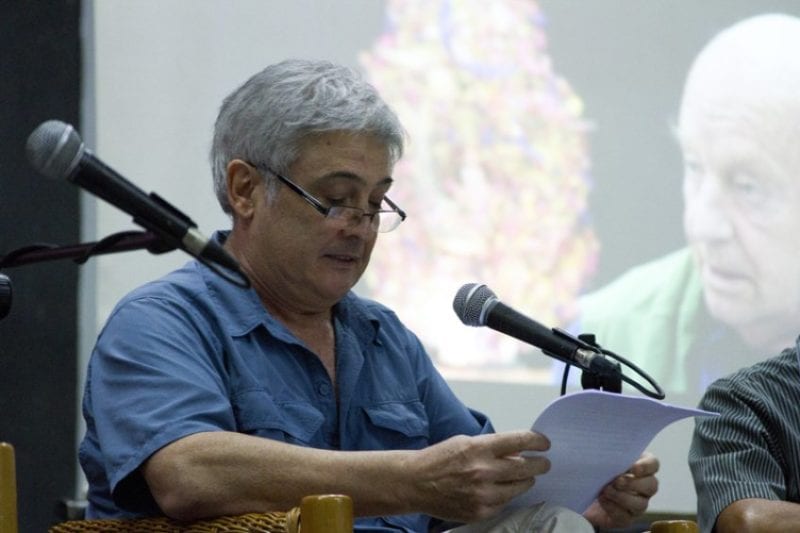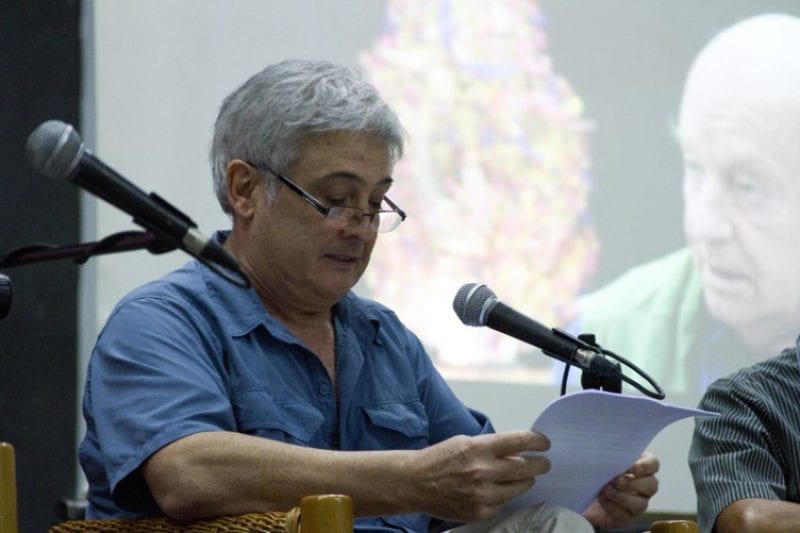 HAVANA TIMES — I do not personally know Fernando Ravsberg but we share more than one thing. Within the current landscape, where there's been more than enough insults and low blows, I feel the need to talk about these ties.
Just like Fernando, I too am an immigrant. And there is nonsense which needs to be put in check before it transfigures into something commonplace.
It isn't the first time that opinions against Fernando call on his Uruguayan roots to discredit his viewpoints, sometimes more discreetly than others. And it's good to disagree; it's desirable. However, what we shouldn't allow ourselves to do, what deserves all of the scorn in the world, is to discriminate against someone in any way, including xenophobia.
Amid our daily shortages, kindness and solidarity have been a part of our greatest virtues. The 1959 Cuban Revolution can be questioned on many levels, but having embraced Saharaui children and young people, opening the doors of our schools and homes to them, will salvage friendly sympathy for Cuba forever. Nelson Mandela understood this perfectly.
Whoever invokes the people to discredit Fernando because of his roots, knows very little about Cuba's past. Our history owes a great deal to people like Gomez, Reeve, Guevara. Common sense has done well to forget the horrible word "foreigner" when remembering them. However, I don't want to make disproportionate comparisons. Especially because that would validate an idea which has been extensively discussed in relation to international immigration: that's to say, that immigrants are owners of rights and are therefore legitimately incorporated into the societies where they go and live, if they are useful in economic rationale and development policy terms.
I could call upon my ancestors born on the island, to defend the status of those who are in Fernando's position. I could say that in the name of the inconsequential fragment of Cuba and Cubanness that I have, that I grant Fernando the right to keep on writing, to defend his opinion in such public and transcendental matters like economic policy-making, or the quality of the bread rolls he is allocated in the neighborhood where he lives. However, that would be to defend the position of somebody who validates xenophobia after legitimizing the idea of national belonging.
Several unfortunate examples in Latin America prove that xenophobia is not a North vs. South heritage.
If I could give Fernando any right, that would make me a monarch and him a subject with some rights. However, going beyond the above, what's worth highlighting in this case is that in order to defend the rights of people in Fernando's position, or my own, living as a "foreigner", is the fundamental condition of human-beings; without appealing to national identity rights, like the new US president is masterfully doing.
What vain and ridiculous people are those who discredit Fernando's opinions by referring to his national origins. Far more important than birthplaces or national symbols is seeing that the contemporary global nationalist revival doesn't legitimize walls and exclusion, especially when people are in need.
There wouldn't be a lot to fix if the absurd reaction was limited to the fruitless intimidation of those who have more time than words. The really grave thing here is that this kind of discourse finds the basic level of support in needs within the collective conscience. If intransigence is good for anything, it's to be used against intolerance and discrimination, in any of its forms; not only for Fernando, but for all of the Cuban immigrants today who have to face discrimination on many levels across the world. The shameful boundaries of our time are confirmed dramatically by countries refusing to let Syrian, Afghan or Somali refugees enter.
During this time of change and reform in Cuba, there are some things which we shouldn't allow. Xenophobia, just like racial discrimination, misogyny, homophobia and any other form of discrimination deserve to be fought with all of our efforts, especially in the context that Cuba is currently living.         
"With a fire beetle in his hand, a large cigar in his mouth/ An indian from a rock/ looked up at the Cuban sky."
In these verses about Hatuey and Guarina, the poet Juan Cristobal Napoles Fajardo from Las Tunas, is not only telling us of the Chief's resistance against the Iberian colonists in the 19th century. Maybe without wanting to, Cucalambe was also giving us a mobile representation, which was static before, of the national Cuban project.
Whoever invokes the people to discredit Fernando because of his roots, knows very little about Cuba's past. Our history owes a great deal to people like Gomez, Reeve, Guevara.
Maybe it's worth updating this element to use it against objectified understandings of what's "national", especially because of the implication of ownership that the concept "object" implies. After all, the possessive and paternalistic declaration of the idea "nation" or "people", according to each case, has been a repeated technique to confirm the artefactual nature of "nations" which authors such as Eric Hobsbawm have pointed out.
This same idea, which unfolded not only in Europe and the United States but in many countries of the so-called global South, has become one of the symbols of the political times we are experiencing today. And its damaging effects can be seen in Brexit, in the Trump phenomenon, in the current situation of thousands of refugees, but also in the embarrassing ruling of the Dominican Republic's Constitutional Court against the Haitian population or its descendants.
Several unfortunate examples in Latin America prove that xenophobia is not a North vs. South heritage. In such a way, the only change that is worth combating in this matter is that of nationalist fundamentalism which disguises xenophobia in the name of a people.
I do not know Fernando. But I wish that we had more journalist citizens like him.