True Friends Are Always There
Rosa Martinez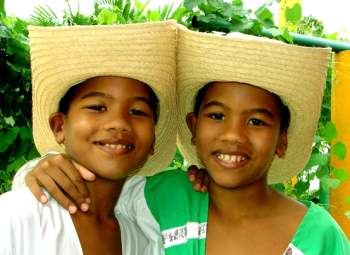 HAVANA TIMES, August 19 — My grandmother used to always tell me that all bad things come at once. "So this means," she explained, "that you can't let yourself surrender when something bad happens to you, because no matter how terrible it is, something even worse can always happen."
How much truth is contained in those words!
Three months ago I lost a very dear friend, one of those people who come into your life and never leave. Not the tears or the memories of all those moments we shared, not his last smile prevented the pain of the loss. It's sad to live when he no longer does, but as life gives us few chances, we have no other option than to continue moving forward.
Two weeks later, as I was just beginning to accept Luisito's death, my youngest daughter was rushed into the intensive care unit. And if all that wasn't bad enough, to my terrible luck, I lost my family's money in a business dealing that went bad. But there was more: At work they got rid of my job, so I found myself unemployed.
My grandmother's words were fulfilled, every day was worse than the one before. I had reached the point where I couldn't take yet another tragedy. If someone was trying to finish me off, then they were close to succeeding.
But human strength is incredible. We surprise ourselves when we look back and recall the cataclysms through which we've survived.
It would have been even more difficult if it hadn't been for those relatives and friends who are always close, the ones who help you when no one else thinks about you, those who call you when others forgot and who make you smile when you've begun to believe that everything's over.
Maybe I would have made it through those bad times without the help of my friends – but maybe not. That's something I'll never know, because they were always there.