Ups and Downs of Cuba's Emerging Private Sector
By Osmel Ramirez Alvarez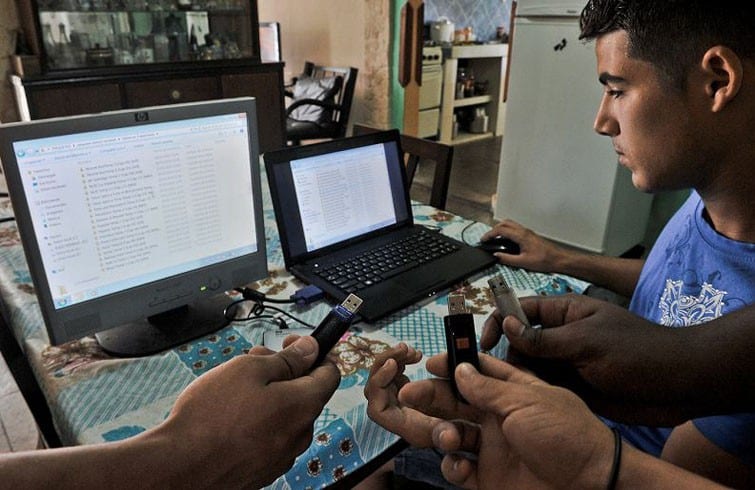 HAVANA TIMES — For Tony, a young self-employed worker from Mayari, it's normal to have a hard time with the bureaucracy. He doesn't understand why but it's normal. He's been setting up his Weekly Package recording "business" for a whole month and he still can't start working.
In order to increase his income, he decided to stop working from home and to move to a doorway he rented in a busier area. However, let's just say it hasn't been simple: he had to change his address to this house, which is a bothersome process.
For starters, the owner has to go and get the legal permit which means waiting in line all day. Then, he has to change his ID card, which can take at least 15 days. Then he has to renew all of the patent documents so that they also feature the new address. At least another week of waiting.
Troubles and regulations which are clearly unnecessary and only serve to screw you over as they have no ounce of logic for normal-functioning brains.
On the other hand, Cesar is an entrepreneur with a lot of foresight. He came to Havana from Oriente (eastern Cuba) with absolutely nothing to his name. He left his engineering degree aside, which tied him to the State and its measly wages, and while crashing at an acquaintances apartment he worked as a builder and later as a small scale real estate agent. Of course, that was when new laws allowed the sale and purchase of property.
He reinvested his earnings again and again until he bought his first property in the capital. Now, ten years later, "between buying, selling and my last venture in rentals for tourists, I already have five properties spread out between Central Havana and Old Havana, in the rental business," he said.
But, the law doesn't allow you to have all of these in your name, you can only have one property, which implies a risk.
"I have to trust the honesty of my friends and relatives, who are the "legal owners" of these houses for me. Of course, I also pay them for the favor and the bureaucratic troubles this involves," he added.
These are only two examples, among the thousands of every conceivable kind, which now exist in the Cuban private sector. Both are real.
Growing as a self-employed person can only take place based on inventing and the illegal channels imposed by the Government, as the objective is that they don't go very far. And in order to work even in a small business, the smallest and simplest business possible, you have to go through so many procedures and meet so many requirements that it would seem like you have a great multinational corporation.
A lot has been said everywhere about Raul Castro's opening of the economy to the private sector. In the beginning, it was even seen as the "launching pad" for the more profound changes that the country needs to come out of the general crisis it is currently experiencing.
However, after more than a decade of long pauses and slow progress, far from reinforcing and promoting the private sector, the government is weakening it. The indefinite suspension of new licenses, the limits on non-agricultural cooperatives in the country and the suspension of some of the more popular private activities from new licences, are symptoms of regression.
Nobody knows what the Cuban Government's real plan is to reverse the system's acute crisis. Because what they are showing and doing is clearly not a viable plan, it's the worst of what they were already doing. The worst of fake radical socialism and the worst of ferocious capitalism.
People thought that they were implementing a model similar to the Chinese model, but with too much caution, that continues to be strict in a political sense, but has supposedly become more open to financial freedoms. However, the little they are doing to really eliminate the internal blockade, the slow pace of accepting foreign investment, and their derogatory treatment of locals reveal the complete opposite.
While the Cuban political and economic puzzle is being put together and taken apart, our emerging private sector is surviving by mocking anti-natural laws, bearing a jelly-like and corrupt bureaucracy and inventing all kinds of ways to keep afloat and to grow even a tiny bit.
Let's celebrate those who in spite of all of this have had some success. And let's hope that these germs of efficiency can soon move freely, so that they can contribute towards the future wellbeing of our decimated country with all of its potential.