Venezuela's Maduro Hangs On (Cartoon)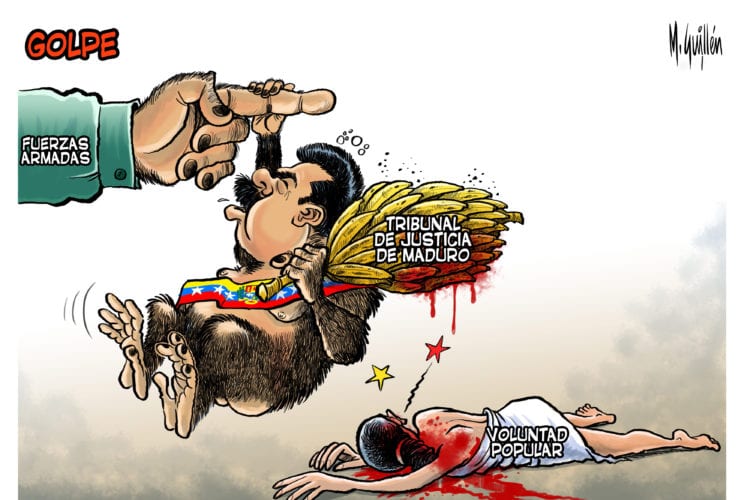 HAVANA TIMES – Many observers of Venezuelan politics did not expect president Maduro to weather the storm that his government faces as long as he has. With the country deep in economic crisis, this week is considered crucial with elections on Sunday for government approved candidates for a Constituent Assembly.
Besides rewriting the Hugo Chavez approved Constitution (1999), the Assembly will be all-empowered to abolish or change the country's institutions including the legislature, currently held by an opposition majority.
Cartoonist Manuel Guillen gives us his impression of the current situation in the South American country which is the Cuban government's leading political and economic ally.