Why the Loss of Cruise Ships Is a Win for Cuba
By Michael Ritchie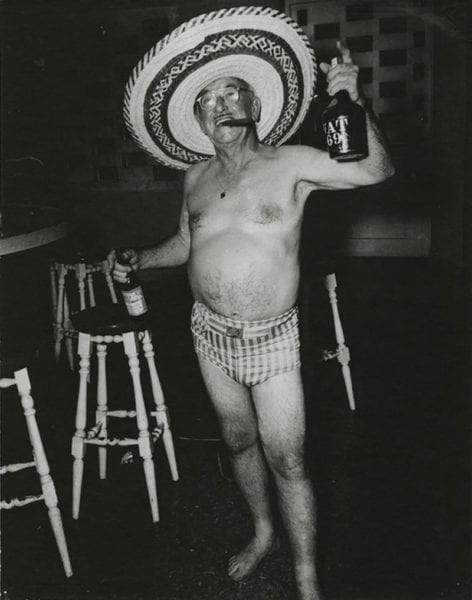 HAVANA TIMES – I write this as a loser in the Great Cruise Ship Wars in my hometown Key West, Florida— Havana's sister city to the north. I have witnessed first-hand the virtual destruction of this once-peaceful (if somewhat quirky) island paradise in the turbulent wake of cruise ships.
When representatives of the cruise industry first approached the Key West city commission more than a decade ago, they promised a low-impact, high-profit win for the island. "And there will likely be no more than one or two ships a week," they noted.
Free money.
Well, that one or two ships per week grew almost overnight to five ships a week, then ten and… well, it's still growing. Each of those ships disgorged from 1,500 to 3,000 people onto our tiny streets, clogging pedestrian and vehicular traffic. They even wanted to dredge our harbor to accommodate even larger ships carrying up to 5,000 tourists. A referendum of local residents rejected that plan by more than 70 percent. Not to be denied, those larger ships are now showing up anyway. Go figure.
It quickly became clear to many residents that the city had made a mistake by ever allowing cruise ships in our small port. They mildly protested. As a journalist, I loudly protested. But by the time we spoke out, a few merchants were already making big money off of the boats. Very few, though.
You see, cruise ship passengers are notoriously, well, cheap. They do not stay in hotels. They do not eat in many restaurants. And the merchandise they buy is limited in dollar amount—usually a shot glass and a refrigerator magnet.
But the few merchants making money had very loud voices. In fact, some of them were city commission members—the very ones in control of the cruise ship issue.
Some were made gifts of annual free junkets on cruise ships. So guess how they voted any time objections to cruise ships arose.
Cruise ships are like cancer; once they take hold, they metastasize until the host is overwhelmed and consumed. Which is what happened to Key West.
My quiet island was lost, irretrievably lost.
By 2014 I began spending most of my free time in La Habana. I found the people to warm and welcoming– gentle, yet full of life. And while the city had suffered decay over the years, it still offered some of the most beautiful Spanish Colonial architecture in the world. Truly the pearl of the Caribbean.
Havana was a dream come true for a historian of the Cuban Revolution, steeped in rich, proud history. I spent endless hours in the Museo de la Revolución and the impressive Plaza de la Revolución.
I wanted to make my relationship with Cuba permanent, by hook or by crook.
Then, early in 2016 I heard the news that the U.S. and Cuban governments had agreed to allow cruise ships access to Cuba's harbor.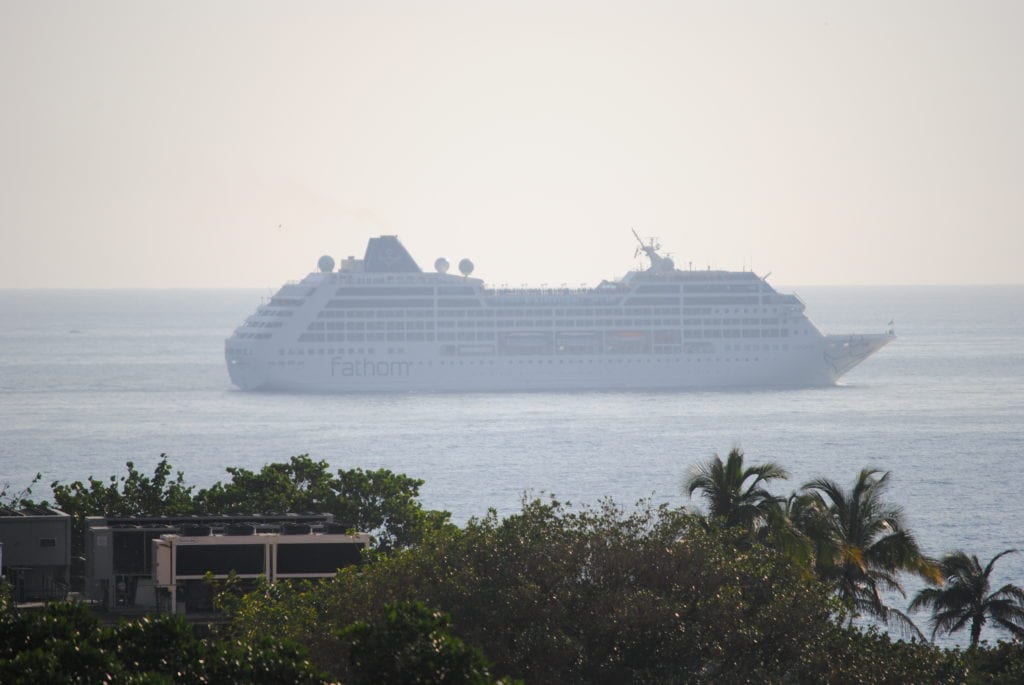 I was there, in the garden of the Hotel Nacional overlooking the Malecón and adjacent Gulf, on that fateful morning when the first ship arrived. My heart sank. I knew that all I had come to love would be destroyed—like so many destination ports from Key West to Venice.
Resistance was useless, though I tried desperately to reach out to Cuban leaders through Twitter, urging them to deny access to Cuban ports. But the genie was out of the bottle. Already the number of cruise lines requesting access was increasing exponentially. Already Old Havana was becoming congested with cruise shippers.
One of my great pleasures was relaxing in the Bar Vista del Golfo at the aforementioned Hotel Nacional. Pure elegance with gentlemanly bartenders and strolling musicians. [Although I felt equally at home when visiting a little family restaurant called Wakamba just a couple blocks away across La Rampa.]
That all changed with the arrival of the ships and Transtur buses. Hourly groups began to interrupt the tranquility of the Bar Vista with groups of US tourists stamping noisily through, waving chits for a free Mojito they'd been promised by the tour group. Sans tip for my good friend and bartender, Anjelito.
It was all over.
THE WIN
On Tuesday, June 4 of this year, the greatest news arrived. The Yanqui Imperialists were ordering cruise lines out of Cuban waters and ports.
Now there are those who would disagree with my celebration at the cancellation of all those cash cows. Which brings up the WIN part of this piece [Took long enough!].
Fact is, cruise ships are not sustainable tourism. They do more harm to a community and state than they do good. As Fidel said in reply to President Obama's "honey-coated" words, "We don't need any gifts from the Empire."
Cruise shippers are, for the most part, rude and demanding. They clog Havana's quaint streets with thousands of loud, pushy tourists looking to spend only on items valued at one or less CUC.
They stay only a few hours and do not stay in hotels, Airbnb's or casa particulars. They do not spend money in the new paladars (meals are included on the ship). They cause great impact on Havana's shaky sewer system. (If you're a Habanero there's no need to explain the delicate state of sanitation in the city.)
Cubans who work in the shops and service industry are stressed and quickly come to resent the overwhelming number of foreigners who don't speak Spanish but demand instant service. Stress, the Cuban people do not need.
These are people who know nothing of Cuba's rich history and its residents.
In short, cruise shippers are, again for the most part, the quintessential "Ugly Americans" (as pictured).
Again I defer to El Jefe Fidel and his response when approached by an Italian cruise line in 2008: ""These are floating hotels, floating restaurants, floating theaters, floating fun, they visit the countries to leave their garbage, the empty cans and the papers for a few miserable cents." In fact, he added further— at the time– "Cuba will never accept cruise ships."
In fact, Carnival Cruise Lines recently pleaded guilty to dumping thousands of gallons of plastic and gray water (sewage) into the world's ports.
Yes, this turn of circumstance is a win for Cuba. Cuba does not need (or want) cruise ships.
Cuba does need quality tourists—including the non-"Ugly" American ones— who spend real money and spend quality time with the Cuban people. That will be a true Win.
This cold war noise will end soon. The U.S. will renew relations with Cuba. It can only be hoped that the Cuban government will think twice about inviting cruise ships to return.