A Children's Beach in Cojimar, Havana
Photo Feature by Nike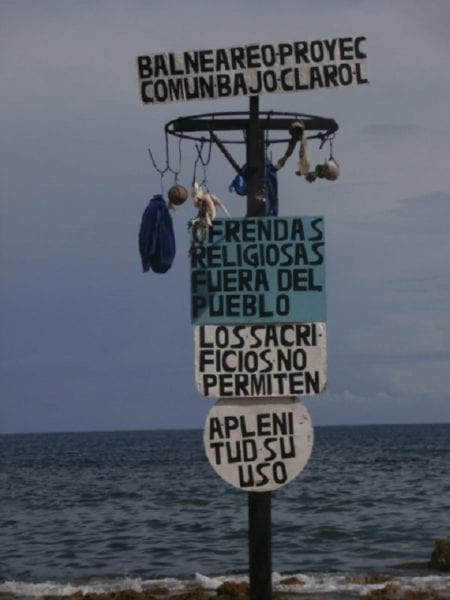 HAVANA TIMES – Cojimar residents are working with a great deal of dedication to rescue a small beach located in a place known as Bajo del Claro de Luna which belonged to an old club which is now in ruins.
This place has been used by Yoruba worshippers for a long time. They carry out their sacrifices there leaving dead chickens to four-legged animals such as young goats and rams on the beach, which Cojimar residents want to rescue for their children.
They also leave pumpkins, melons, bunches of flowers and clothes. However, it's the dead animal carcasses that affect the beach the most because they stink when they decompose and make it impossible for children and their families to swim in the water.
I also lament the fact that we don't have an animal protection law in my country to prohibit these sacrifices. We surely need one!
I ask the followers of these religions to please choose another place on the coast for their rituals where nobody goes to swim.
I hope that they understand that I say this out of wanting to protect the environment, our beaches and coastline.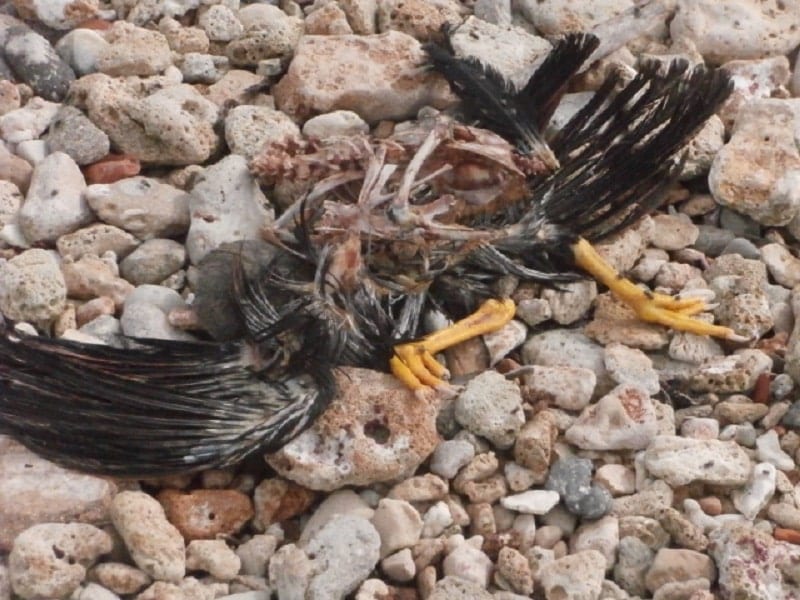 As well as children who go to enjoy this beach, there are elderly people who do hydrotheraphy there to improve their health, as it's very easy to access the water.
I only want to raise people's awareness and show you some photos of the cleaning process that these hard-working people have embarked on, at a place which used to be a garbage dump beforehand.
I don't want to finish this article without talking about turkey vultures. We have to be grateful to these majestic birds, which so many people ignore and quite a few detest, for making sure our beaches and coastline aren't dirtier.
Click on the thumbnails below to view all the photos in this gallery. On your PC or laptop, you can use the directional arrows on the keyboard to move within the gallery. On cell phones use the keys on the screen.