A Quarry, Where the Mountain Dies
Photo Feature by Caridad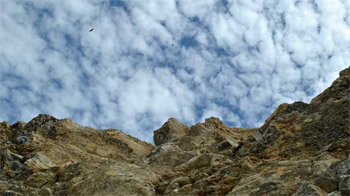 HAVANA TIMES, Nov. 19 — It seems that I tend to always return to the same subject of stones. Maybe it's because I've always had the habit of collecting them, looking at them and even hoarding dozens of them in the corners of my home.
Because of this passion, I couldn't resist a trip to a place where men and heavy machinery convert into dust what was once a beautiful mountain.
Such a spectacle leaves me only saddened, knowing how much is lost by laying waste—little by little—to stones, grass and trees, as well as a host of bugs and birds that live on any hill or mountain (even those as small as those hills one can find around Havana).
Even so, the sight of piles of stone still doesn't cease to amaze me, with such a variety of colors and textures, with a landscape with small streams running within it and with greenery that refuses to die.

Click on the thumbnails below to view all the photos in this gallery. On your PC or laptop, you can use the directional arrows on the keyboard to move within the gallery. On cell phones use the keys on the screen.