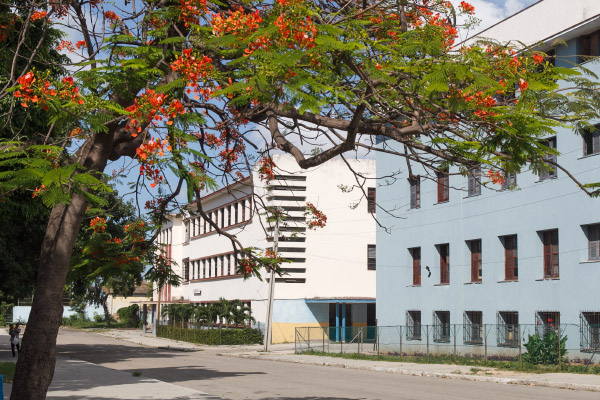 Photo Feature by Juan Suarez
HAVANA TIMES – Located in the Havana municipality of Cerro is a large park bordered by schools, one of which used to be an important teacher training school (The Normal) where many educators graduated before 1959. In a corner of the park on a hill is a statue of the Vietnamese martyr Nguyen Van Troi.
In the distance we can see the chimney of the old FA detergent factory which used to perfume the neighborhood. Ample shade trees and a new coat of paint make the park a place for children to play and ride their bikes and to relax for the elderly and young couples alike.
Click on the thumbnails below to view all the photos in this gallery. On your PC or laptop, you can use the directional arrows on the keyboard to move within the gallery. On cell phones use the keys on the screen.