A Yoruba Tribute to Ballerina Alicia Alonso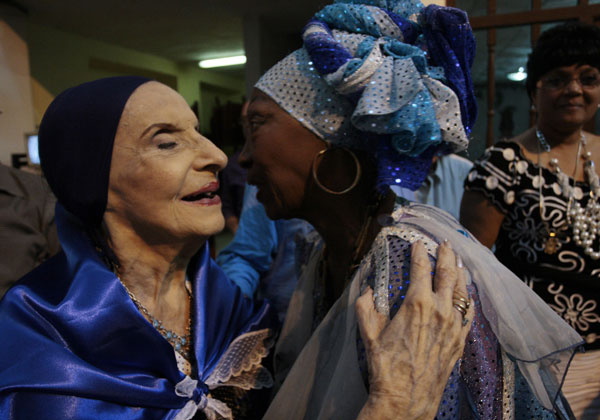 HT Photo Feature
HAVANA TIMES — Cuba's Yoruba Association kicked off August with an event honoring Prima Ballerina Assoluta Alicia Alonso, an emblematic figure of Cuban dance. Under the cloak of the orishas of the Yoruba pantheon, the religious institution gave a dance and singing presentation with presence of the 92-year-old Alonso.
The function was given by the choir of the "Gonich Marian" Coral Academy and the Okantomí Folk Dance Group. We also enjoyed the majestic and sensual movements of the "Queen of Afro-Cuban Folklore", Zenaida Armenteros.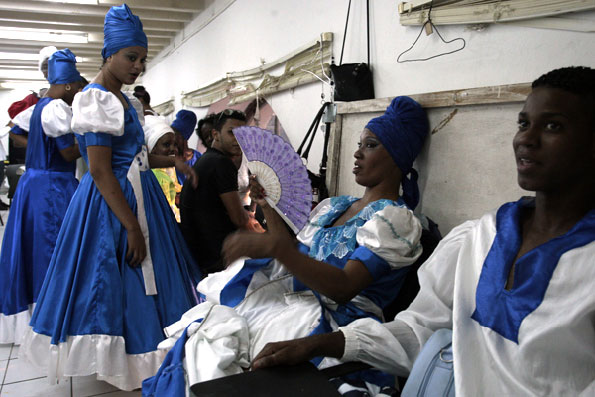 Alonso received various gifts from the Yoruba Association. A flower, symbol of love and life were given by the Museum of the Orishas. Also, a necklace from the deity Yemaya, a handkerchief with the engraving of the five continents as a symbol of purity and an oil painting with the image of Yemaya, by the artist Carmelo Gonzalez.
A beautiful glass with a dancer at the center was the present given by the Okantomí Company to the dancer who got us used to dreaming from her passion for ballet.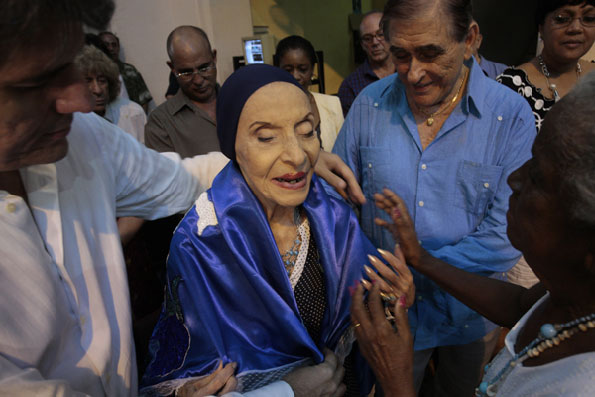 Click on the thumbnails below to view all the photos in this gallery. On your PC or laptop, you can use the directional arrows on the keyboard to move within the gallery. On cell phones use the keys on the screen.