Baptisms in Guantanamo, Cuba
Photo Feature By Reynaldo La O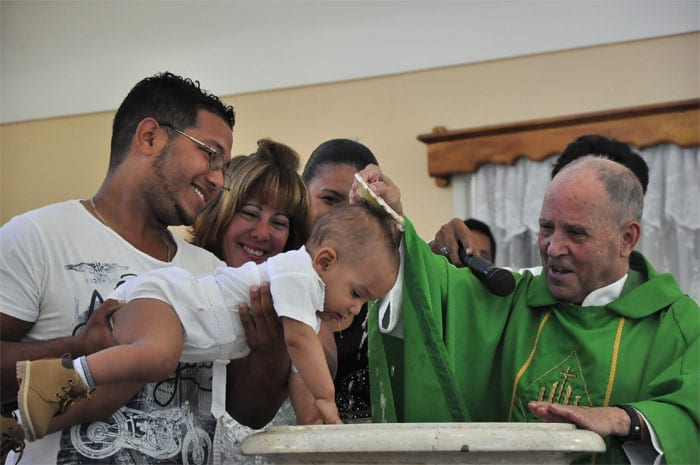 HAVANA TIMES – Some years ago, most generations in Guantanamo who were still believers in the word of Jesus Christ, no longer kept up the old tradition of those who preceded us: the baptism of newborns.
Today, faith has openly returned to occupy its sacred place among Catholics here. The younger, even those not so Christian, sometimes attend mass and also, as parents, baptize their children. This is a space where fraternity and peace reigns between equals and different ways of thinking.
The Catholic Church was introduced to Cuba with the entry of the Spanish conquistadors to the island, with customs such as baptism becoming widespread. After over three decades of being frowned upon by the Castro government, since the 1990s it has had a new resurgence and a notable influence on Cuban society including Guantanamo.
The following images were taken at the Catholic Church to the north center of the city of Guantanamo.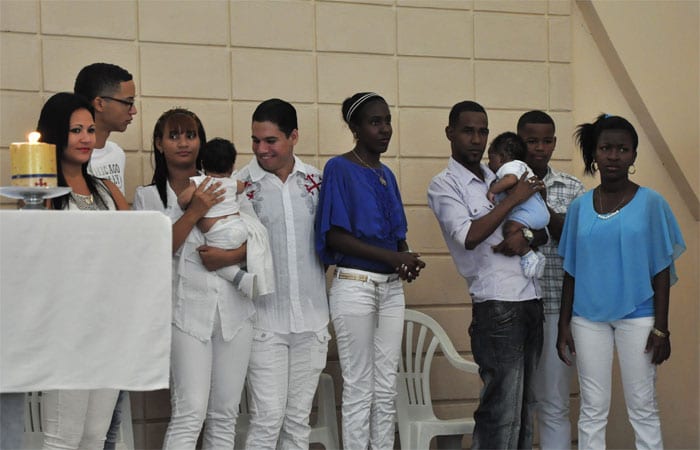 Click on the thumbnails below to view all the photos in this gallery. On your PC or laptop, you can use the directional arrows on the keyboard to move within the gallery. On cell phones use the keys on the screen.