Body Fusion Theatre Troupe of Cuba
Photo Feature by Elio Delgado Valdés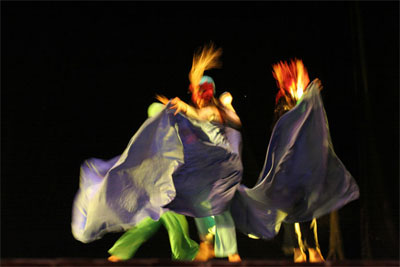 HAVANA TIMES – Spectacle offered by Cuerpo Fusion (Body Fusion) Theatre Company at the Mella Theater January 12-13. The troupe's aesthetics take root in the unique situations of life: choices and consequences, with theories and techniques based on movement.
The show is a retrospective of pieces that blend harmoniously with precise movements, endowed with a dreamy love and tenderness and a refined technique. Composition and gesture are crucial outside the conventions and stereotypes of traditional pantomime.
The company was founded in Havana in January 1993 by teacher Maritza Acosta Yanez (mime, actress, dancer, choreographer, writer of shows, teacher of pantomime and body language.)

Click on the thumbnails below to view all the photos in this gallery. On your PC or laptop, you can use the directional arrows on the keyboard to move within the gallery. On cell phones use the keys on the screen.