Chinese New Year Celebration in Cuba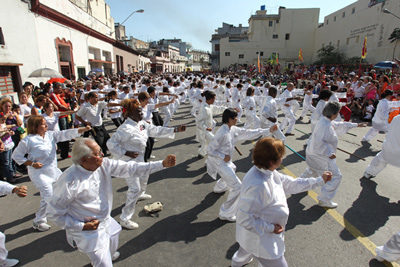 Fotorreportaje 
HAVANA TIMES — The Chinese New Year has been celebrated in Cuba with a series of activities that started January 17 and end on February 14. The most important events take place in Havana's Chinatown.
In 1995 the House of Chinese Arts and Traditions was founded here and began organizing activities to make known the traditions and customs of the ancient culture.
Each year, the Chinese horoscope carries the name of an animal. Currently the Year of the Serpent concludes making way for the Year of the Horse, which symbolizes beauty, talent and virtue.
Click on the thumbnails below to view all the photos in this gallery. On your PC or laptop, you can use the directional arrows on the keyboard to move within the gallery. On cell phones use the keys on the screen.