Consuelo Castaneda's Art Returns to Cuba
Yanelys Nunez Leyva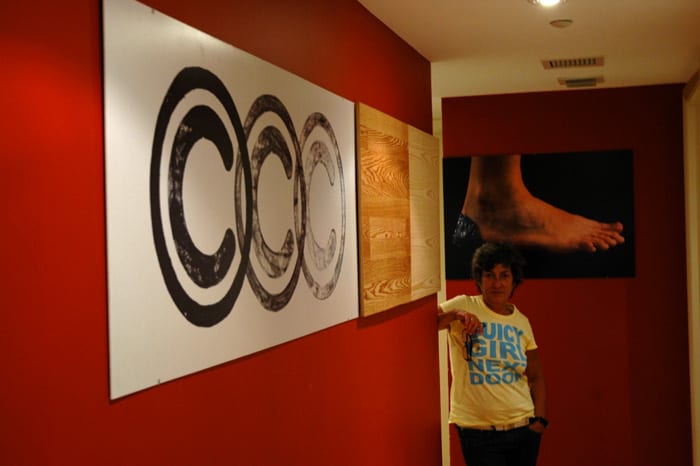 HAVANA TIMES — It's a good thing that Consuelo Castaneda (Havana, 1958) is back in Havana and that her visit doesn't just offer a conference about her work in one of the capital's studios where only a few privileged guests will be able to attend[1], but is rather related to a retrospective of her work in the middle of Old Havana, in a recently renovated building, the Garcia Lorca Grand Theater.
And it's a good thing because it's been thirty years since Consuelo has exhibited her art in a national gallery and, furthermore, in the government-controlled media we have learned very little or nothing about her artistic career outside of the island, part of the stigma emigrants have to bear.
Castaneda forms part of this broken up, idealized and controversial group that was the '80s generation, subjects of the Renaissance of Cuban Art, those who challenged  government institutions and received the heavy price of censorship in exchange.
Those who left and went into exile, some of them were forgotten about and others, the minority, became internationally recognized.
However, Consuelo is today joining the ranks of those who are popping up in the city again, artists from different generations, who maybe sense a change in cultural policy, an opportunity to reintegrate themselves.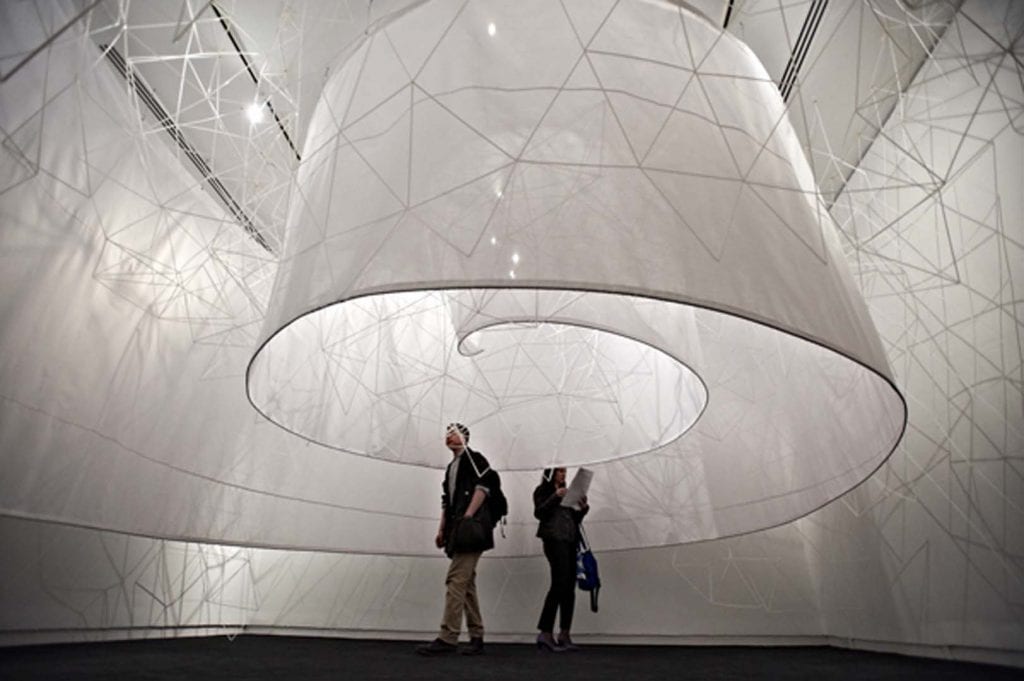 And this to some extent adheres to the profile that the Origenes gallery – where Consuelo's work is being exhibited-, has adopted since the beginning of 2015, at a time when the institution was reopening. It drew up a specialized program to give visibility to what was '80s Cuban art. And all of this has come about, of course, thanks to the current situation that exists between Cuba and the United States and the reestablishment of diplomatic relations. [2]
Therefore, the CCC 2016 exhibition becomes a reliable display of the "good side" of what is happening in the Cuban scene.
Given this name for many reasons[3], the exhibition was organized based on "four main focus points: design, history, architectural projects and a Cyberspace Cultural Center."[4] However, going further than just revisiting a process of hard work, Consuelo has hoped to exchange information with those interested with the CCC exhibition, which was opened to the public on August 26th and will be on display through the end of October.
Another one of the exhibition's incentives is to find art pieces which she has created and that are now hidden in private and collective collections, in order to retouch them, document them and rescue them from oblivion by recording them in an explanatory catalogue.
This opportunity to meet Consuelo once again, to get a little closer to what were and are her artistic, aesthetic and vital aspirations and concerns, will enrichen the relationship that history has with Cuban art and will help us to reconsider the art that is being created today.
—–
[1] It was just a few months ago that Consuelo Castaneda presented all of her work in the studio belonging to artists Jorge & Larry and Yornel Martinez in Vedado.
[2] Interview with the director of the Origenes gallery, Miriam Casanellas. August 2016
[3] Because of her work The splitting up of the I  is included in the exhibition, where a copyright mark which reflects her initials (CCC) fades away. To represent her own name – Consuelo Castaneda Castellanos. And to build a Cyberspace Cultural Center as a part of this exhibition project.
[4] Interview with the director of Origenes Gallery, Miriam Casanellas. August 2016.
Click on the thumbnails below to view all the photos in this gallery. On your PC or laptop, you can use the directional arrows on the keyboard to move within the gallery. On cell phones use the keys on the screen.