Cuba-Lincoln Center Blend in Jazz
The Lincoln Center Orchestra featuring Wynton Marsalis is performing several concerts and giving workshops in Cuba.
Photos and text by Irina Echarry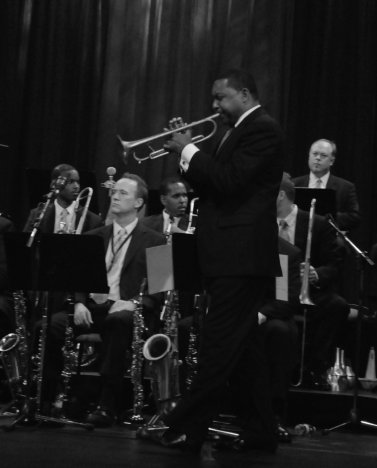 HAVANA TIMES, Oct. 8 — The Jazz at Lincoln Center Orchestra opened its concert "Connections of Jazz between the USA and Cuba" on Wednesday with the "African-American Cuban Suite," a piece by Cuban-born Chico O'Farril. It was played for the first time in our country and applauded enthusiastically by everyone present.
The US musicians appeared happy to be here as they enjoyed each chord that left their instruments or those played by the accompanying Cuban artists.
"This is what we were trying to do: to join forces and come together in this world," said Carlos Henriquez (the musical co-director and bassist) speaking in Spanish, after Wynton Marsalis welcomed everyone in English.
Songs like "La aventura de (la clave) 2-3," by Henriquez, took us on a journey through mambo, jazz and guajira. Likewise, a magnificent version of "Almendra," by Abelardo Vazquez, fused Cuban danzon with jazz and other Afro-Cuban rhythms, with guest Orlando "Maraca" Valle, shining as usual on his flute.
Some present were shocked that Marsalis had been seated in the rear along with the other trumpeters, but this was no slight against him – each one of the musicians in the orchestra was a star. However on his version of "Coltrane," Marsalis walked out in front and made the Mella Theater vibrate with his virtuosity.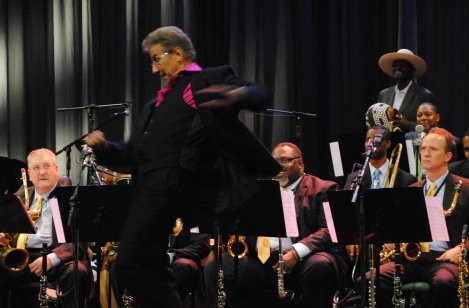 Other guests included Pancho Terry and Bobby Carcasses. The "show man of Cuba" came out to sing "Como fue?," a song by Ernesto Dwite, and took advantage of this moment to make it his own on stage.
"Siboney," Ernesto Lecuona's classic by played with a jazz beat, moved all those present. And just when we thought that everything was about to conclude, pianist Chucho Valdez appeared on stage with the other musicians.
As Chucho said "The orchestra's trip had been planned for eight years. It's a lesson for everyone – for the public, for the young jazz musicians, for conservatory students… It's a privilege to have them here." He spoke of the musical languages that exist and recalled that "music's sound is the language that belongs to all of us."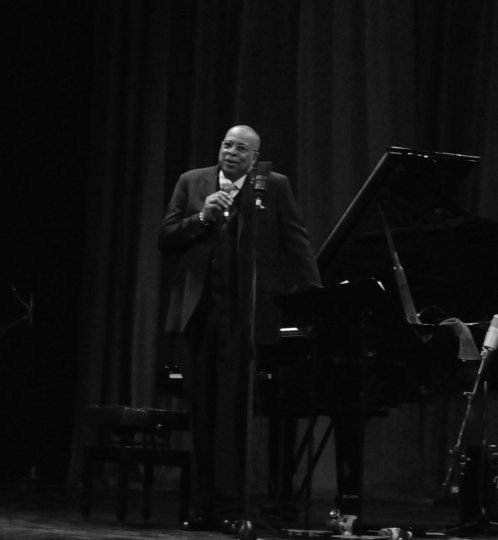 As music unites, it creates ties, connections between people, because the audience present fused with the musicians. They didn't allow them to leave until they played another song, this time by Duke Ellington.
Upon concluding, applause and smiles dominated the night, no words were necessary. The good will of the artists and the contagious rhythm of jazz had pleased all.
The Jazz at Lincoln Center Orchestra will be giving more concerts, each one different from the other. These will include: "Jazz for Kids: What is Jazz?," "Small Group Jazz," with Chucho Valdes, and "The Grand Finale." They will also give workshops at the National Music School and at the Amadeo Roldan Conservatory.
Click on the tumbnails below to view all the photos in this gallery