Cubans Struggling for Themselves
Photo Feature by Elio Delgado Valdes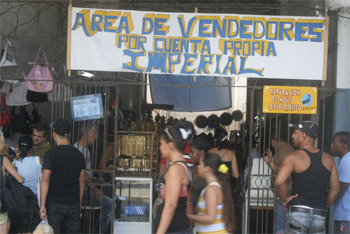 HAVANA TIMES — More than 400,000 Cubans are now active in private economic activities on the island. Some were fired from government jobs and others had worked illegally but today have a license and pay taxes.
According to the government plan more than a million workers will be surplus in the coming years with the option to seek survival for themselves in one of the permitted private activities.
The non-state forms of making a living are mainly focused on food services, collective taxis and rental housing, in addition to farmers, whose number has increased with the delivery of idle land in usufruct.
The government is offering micro loans of less than US $300 on the average, but has not yet established wholesale markets to supply the businesses of self employed persons, leaving this role to the black market that includes theft from state-run businesses.

Click on the thumbnails below to view all the photos in this gallery. On your PC or laptop, you can use the directional arrows on the keyboard to move within the gallery. On cell phones use the keys on the screen.