Cuba's Children Return to School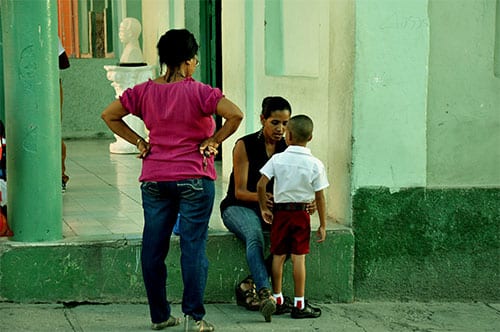 Photo Feature by Lorenzo Crespo Silveira

HAVANA TIMES — The summer and its varied recreational offers has come to an end and the new school year began this week, as one can easily perceive on seeing Cuban students in all levels of schooling wearing the yellow, blue or green uniforms, and the primary school pupils in red uniforms and kerchiefs, the main subjects of this photographic series.
Some seem frightened or thrilled to be among so many other children for the first time, others look happy to return to classes, and all appear to be convinced that they will face new learning challenges this year. Tuesday morning, the first day of classes, was a true spectacle in Guantanamo.
Click on the thumbnails below to view all the photos in this gallery. On your PC or laptop, you can use the directional arrows on the keyboard to move within the gallery. On cell phones use the keys on the screen.