Cuba's Danza del Alma Company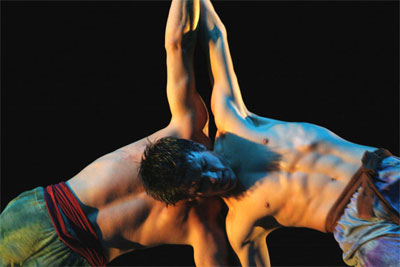 Photo feature by Elio Delgado Valdes
HAVANA TIMES  – The Danza del Alma contemporary dance company, under the direction of choreographer Ernesto Alejo, performed the work "El Camino" on January 25, 26 and 27 at the National Theater. The troupe also presented "Pelotin de nueva era," by Ernesto Alejo y Scape and also by Pedro Ruiz.
Danza del Alma, currently composed of seven dancers, performs works in which humans are the protagonists and their conflicts inspire the spectator through the lens of contemporary life.
This company was founded in the city of Santa Clara in November 1995, where it initially consisted only of women, though now it's made up solely of men.

Click on the thumbnails below to view all the photos in this gallery. On your PC or laptop, you can use the directional arrows on the keyboard to move within the gallery. On cell phones use the keys on the screen.